Main Instrument Panel
Working time approx. 200 hrs. April - June 2015
Initially, I was planning to take the easy path and use one single monitor in F-35 style to show all the cockpit displays and instruments, in order to have the sim ready to fly sooner.
But I knew that this would make me regret it every time I looked at it, since a flat cockpit is a gross contradiction to the beautiful geometry of the real F/A-18E cockpit (which has 5 offset screens and a standby instrument panel, all at different angles).
So I decided to stick to the real thing and use separate monitors too. This made building the "MIP" more challenging than expected. The 6 monitors I use run on a second PC and receive display data through FSDisplays (formerly FSXspy) over a network.
For the left and right DDIs I use 7" display-sets bought from pollin.de. For The MPCD and the standby instruments I found some used 10" VGA displays on ebay. The UFCD is a 7" touch monitor by faytech.
First testing of the cockpit monitors. They all connect to one HD7850 Eyefinity GPU.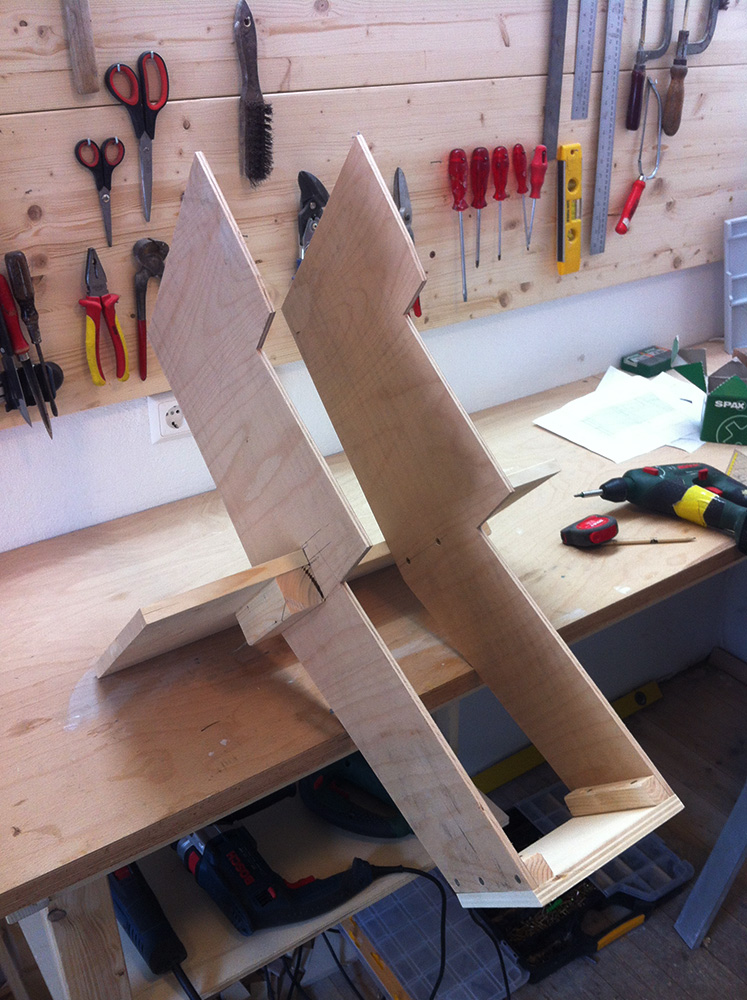 First cuts...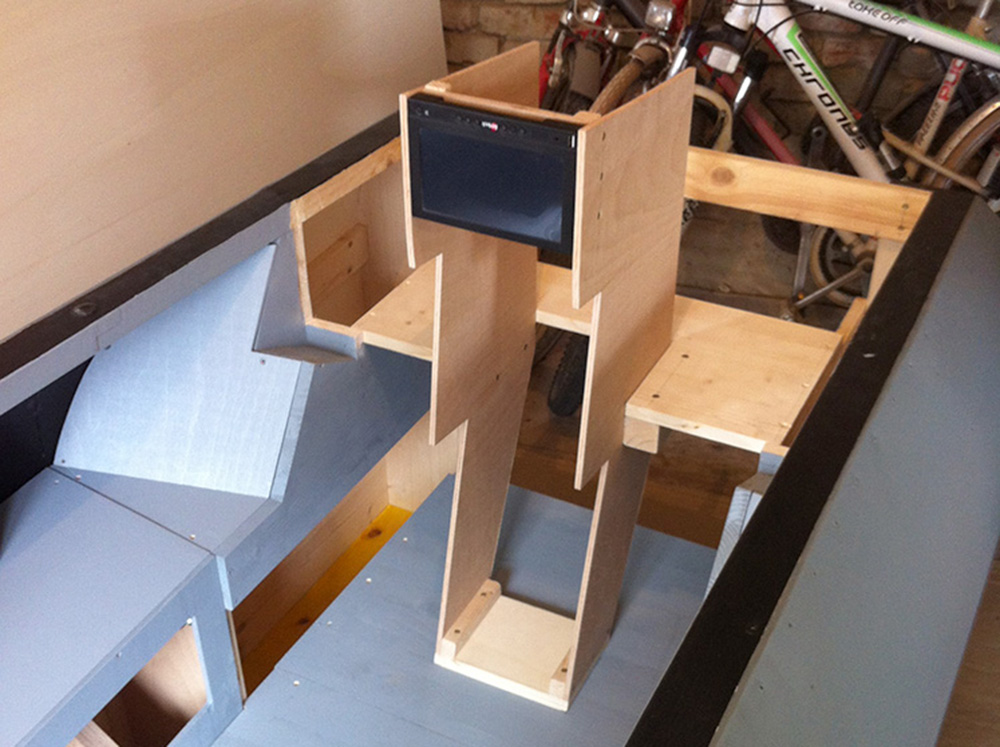 Frequent testing of size and angles in the pit.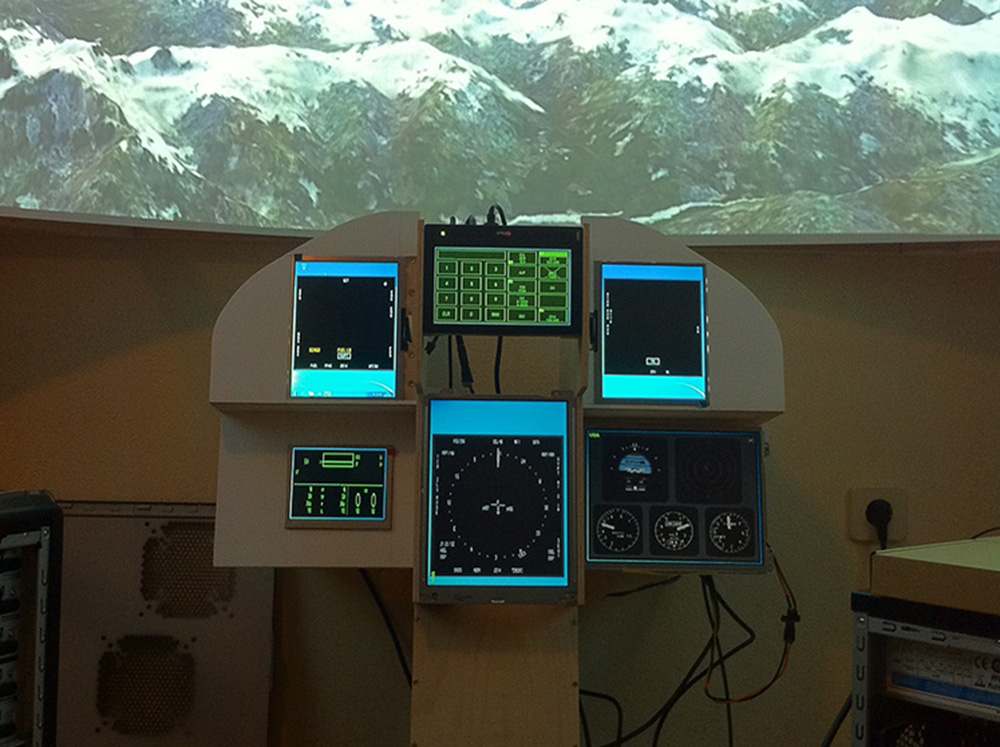 Installed the screens into the MIP. First test run looks promising, but theres still a long way to go.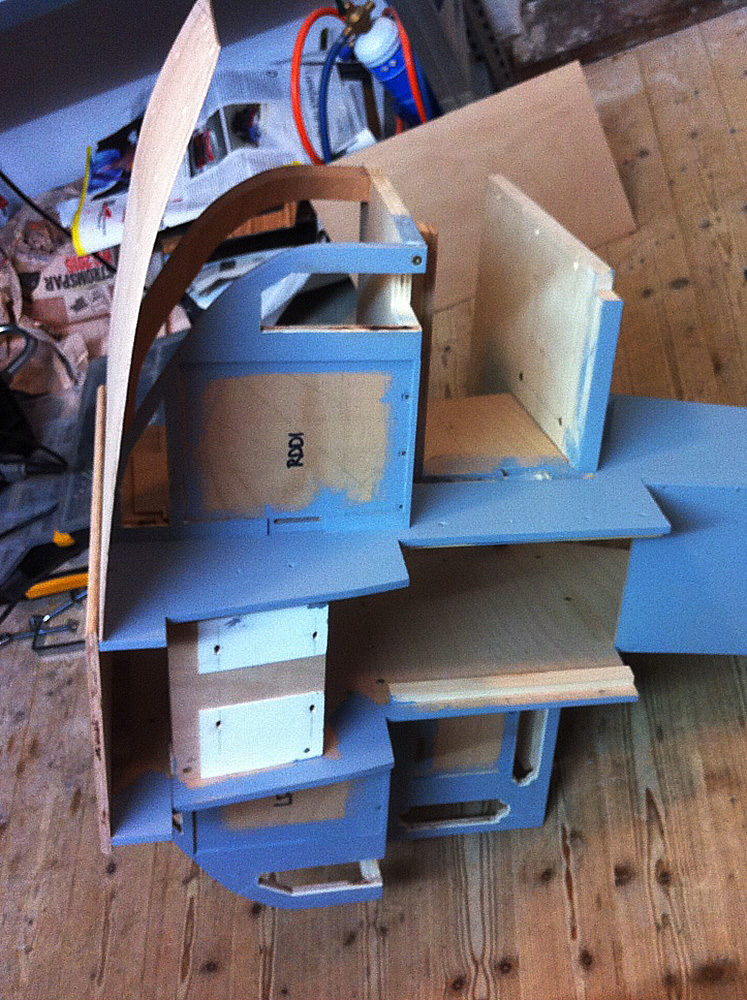 Continuing to build the structure. A lot of preplanning has to be considered as to where future panels are going to be placed and where to cut for their wiring.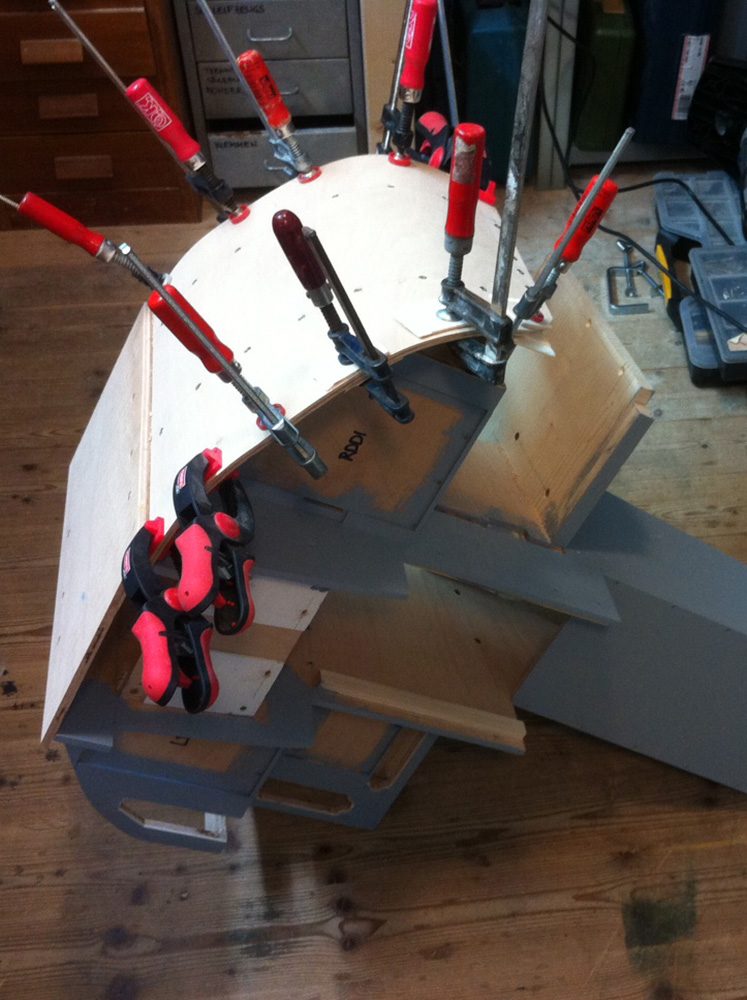 I use two layers of 2 mm poplar plywood as glareshield. Once glued together, they perfectly maintain their shape.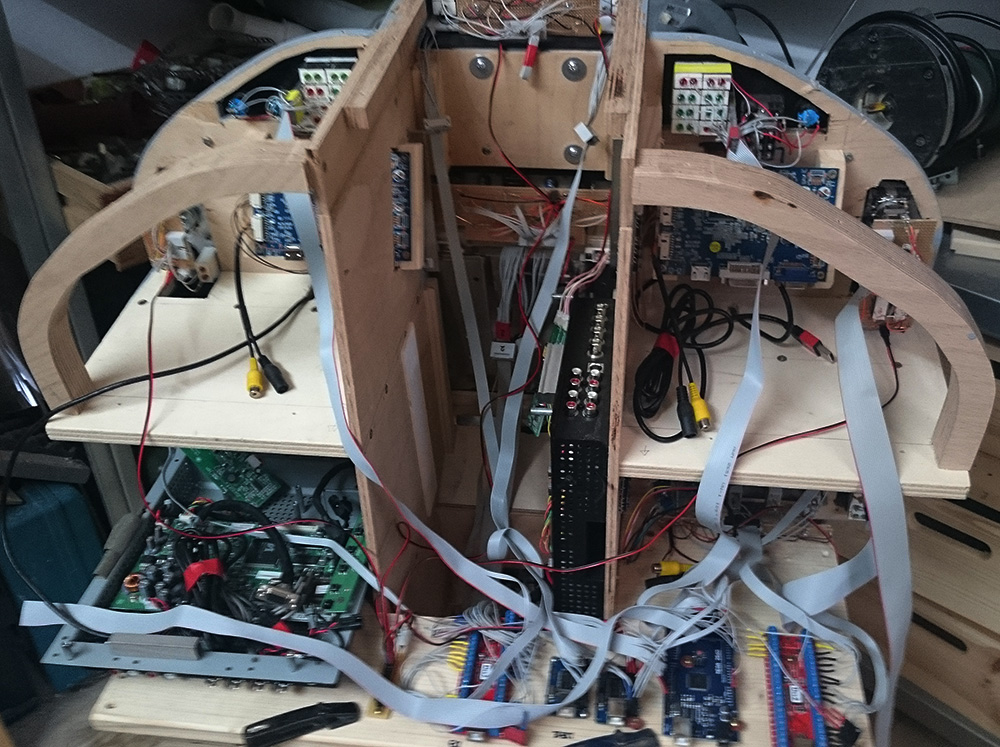 Installing the screens, panels and then wire everything together. What looks like a mess is actually... quite a mess.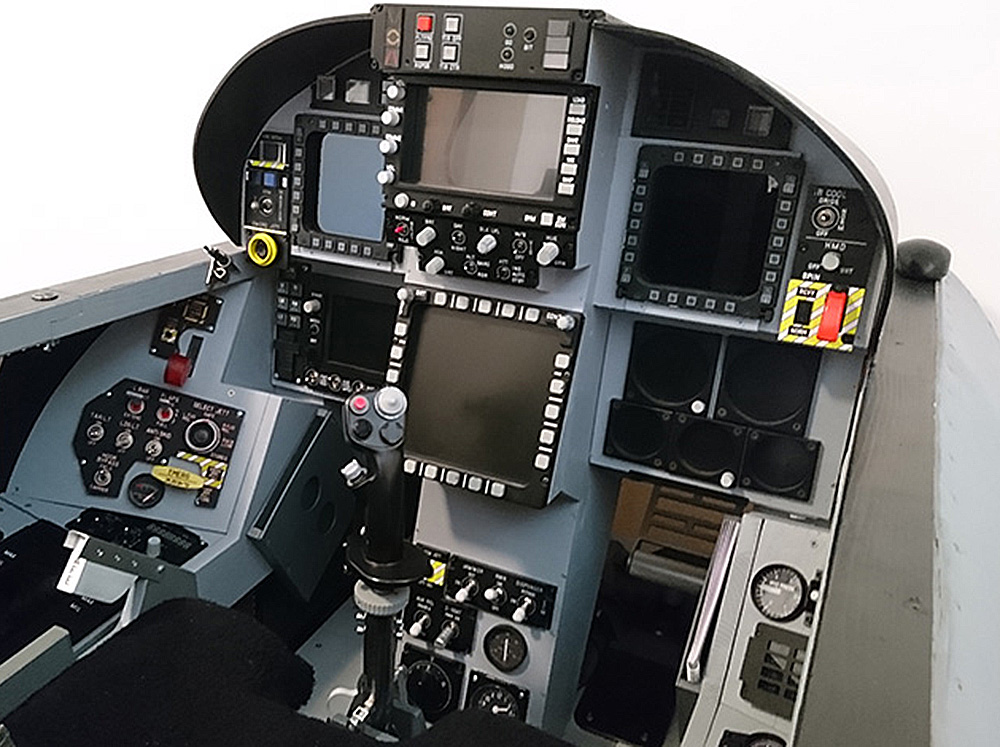 But this does not show from the front, fortunately.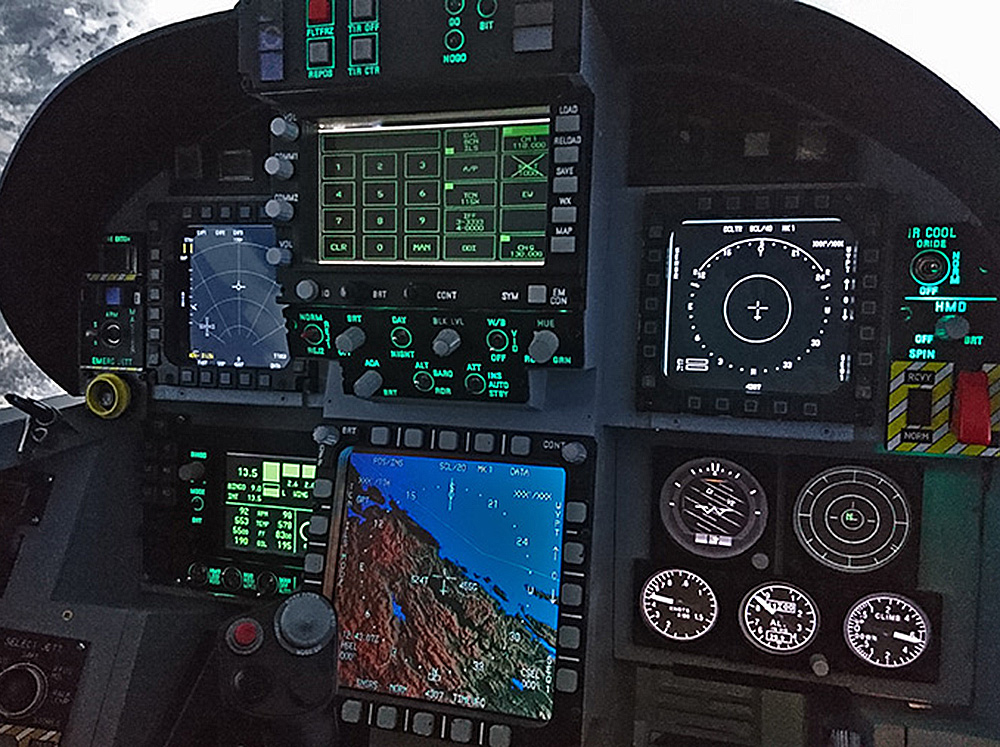 The finished MIP in action. Love it!

Sorry, no posts here yet... go ahead and be the first ;)