MPCD - Multi Purpose Color Display
Working time approx. 20 hrs.
The "MPCD" - Multi Purpose Color Display - is the central display in the F-18 cockpit and is mainly used for navigation. I made it out of white ABS (acrylonitrile butadiene styrene) and fitted-in some push-buttons and potentiometers: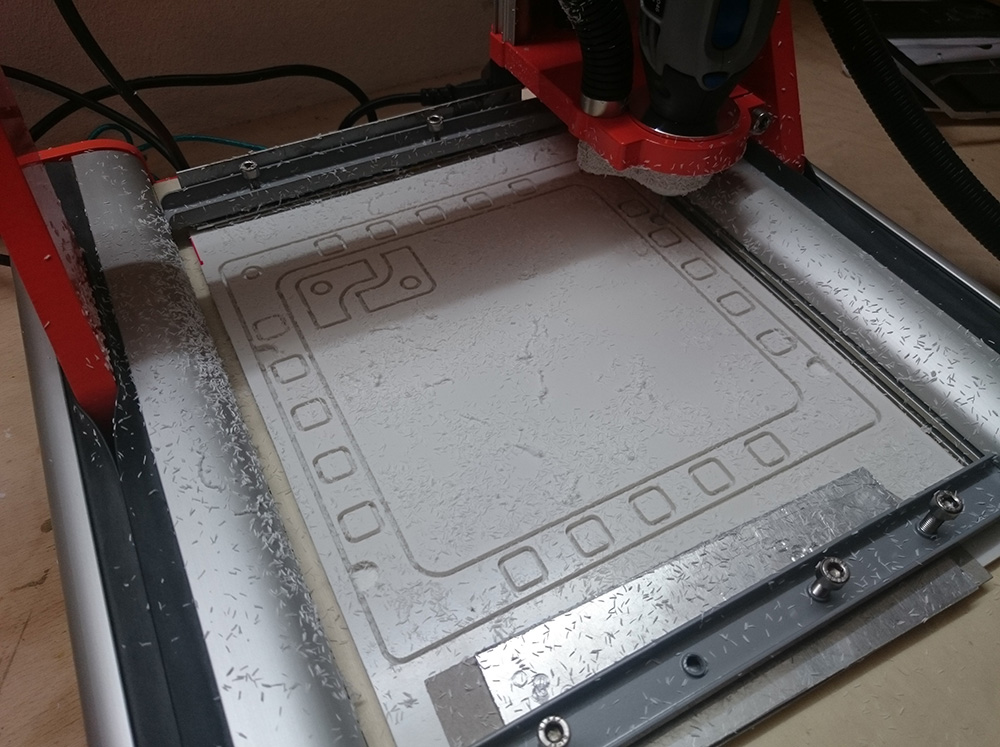 Cutting the first of 3 layers of white ABS.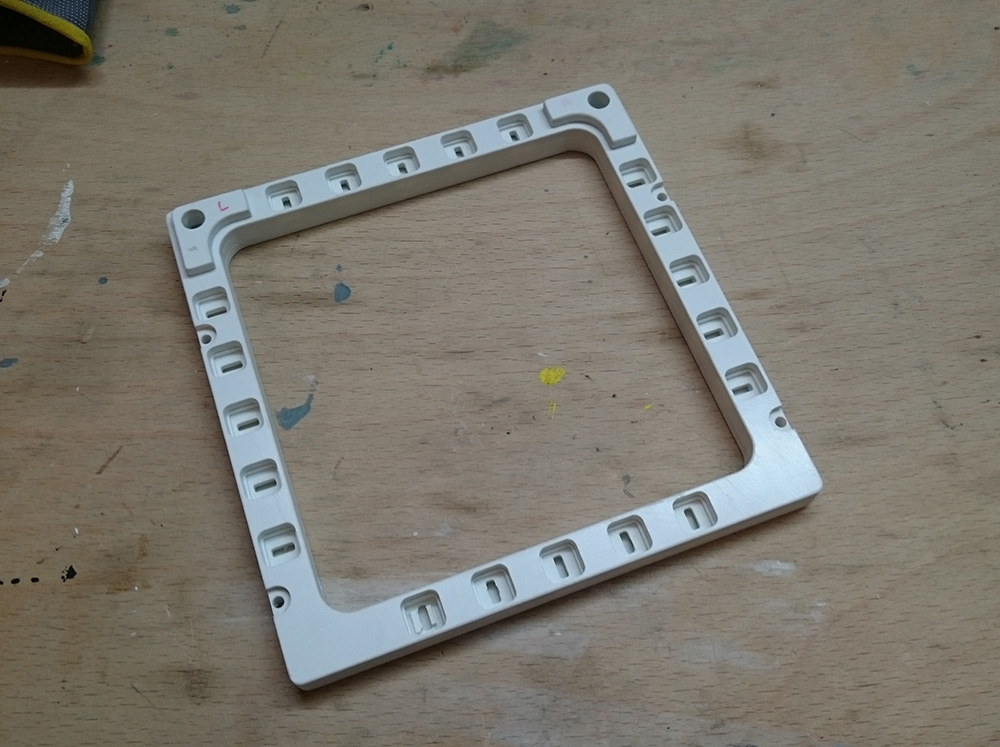 All cnc cutting finished.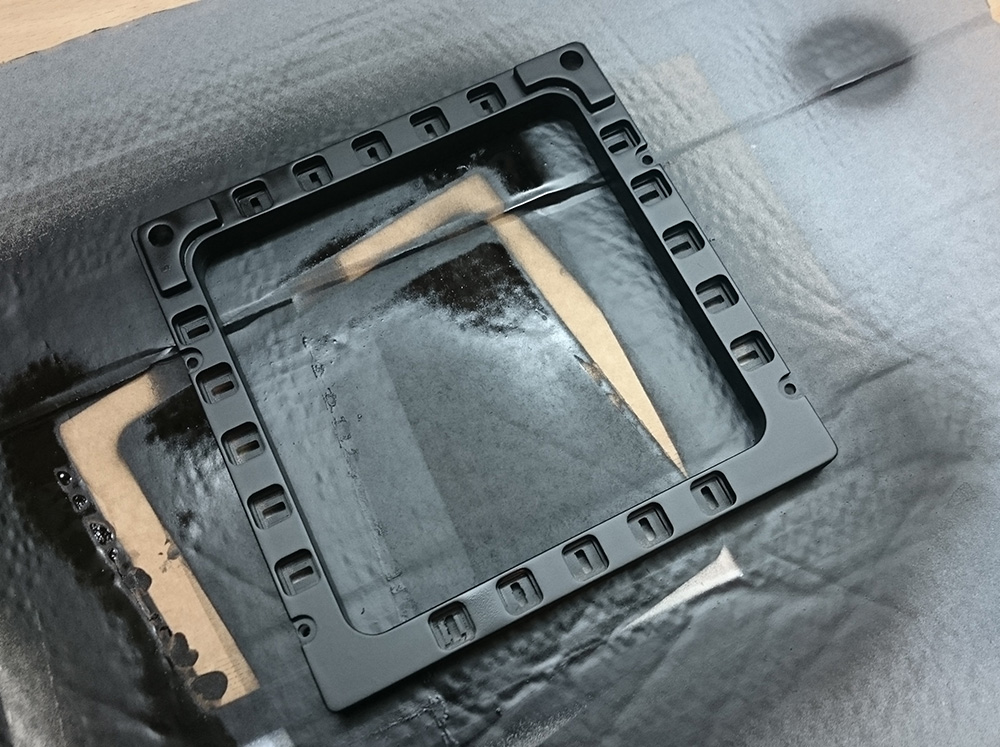 Sprayed with black scratchproof paint.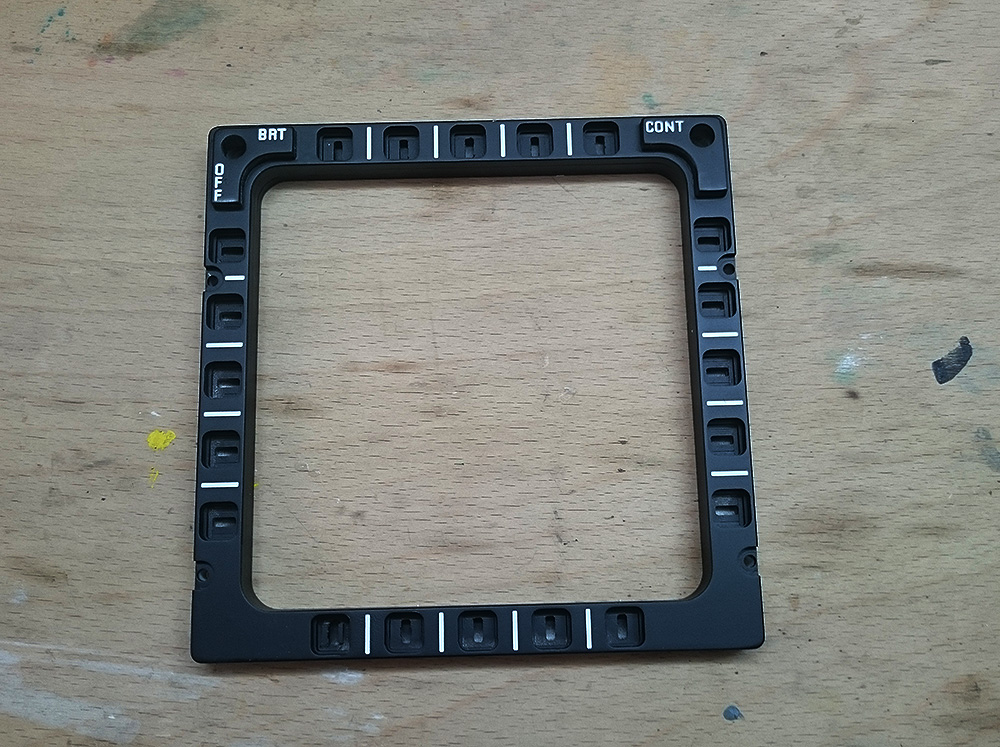 With the labels engraved.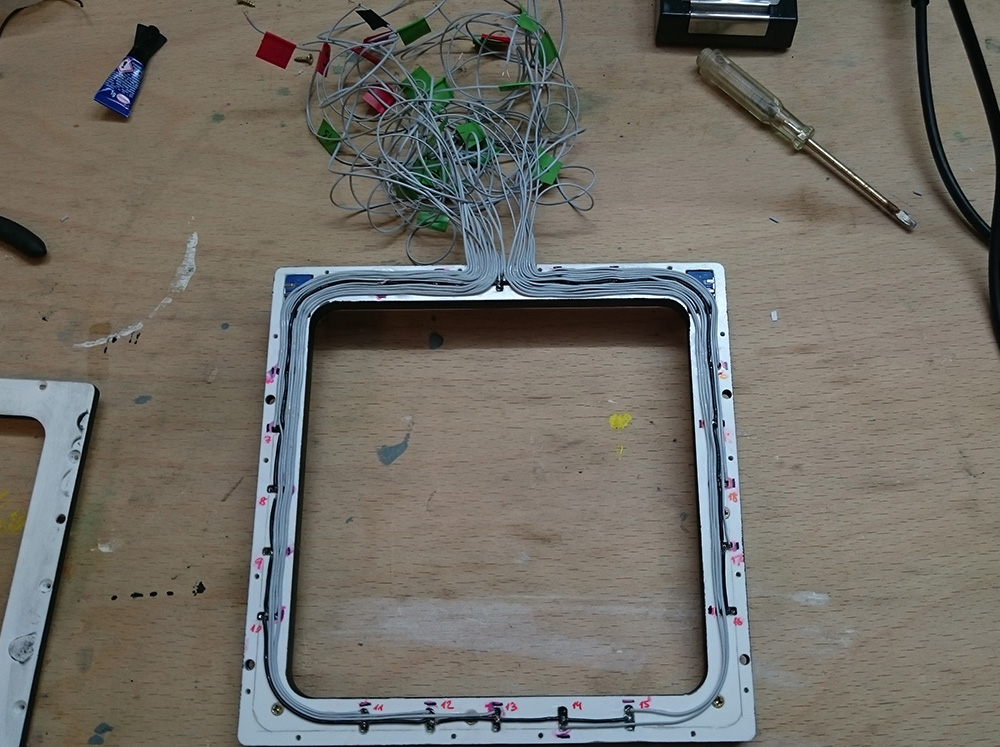 Buttons and potis inserted and wired.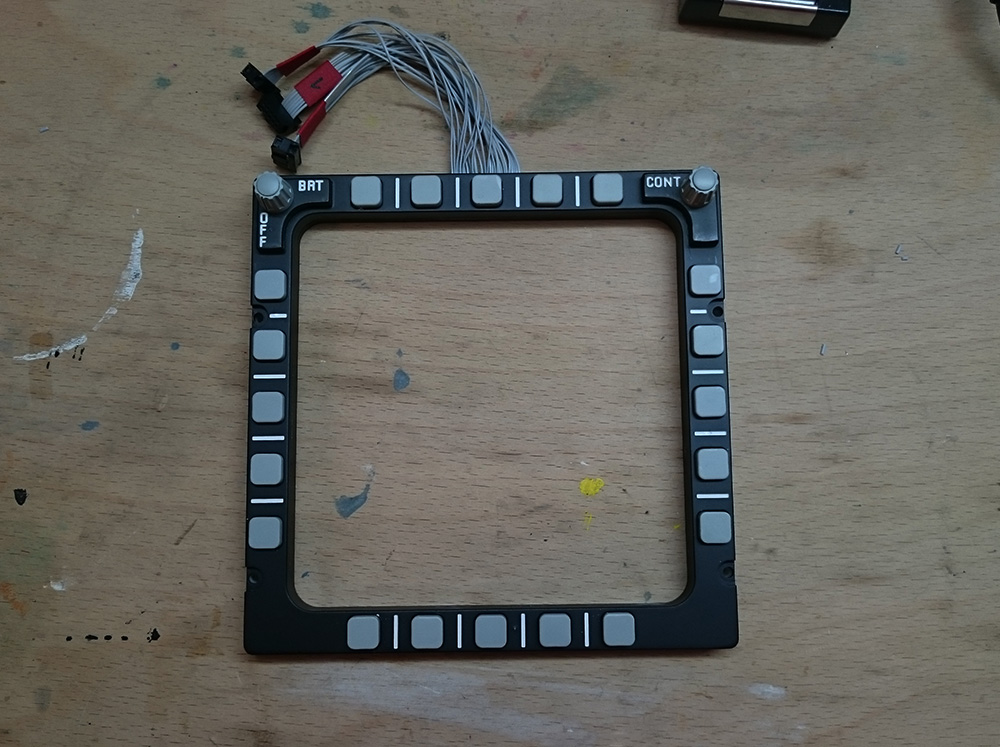 Front view, almost done. Tidied up the cable mess.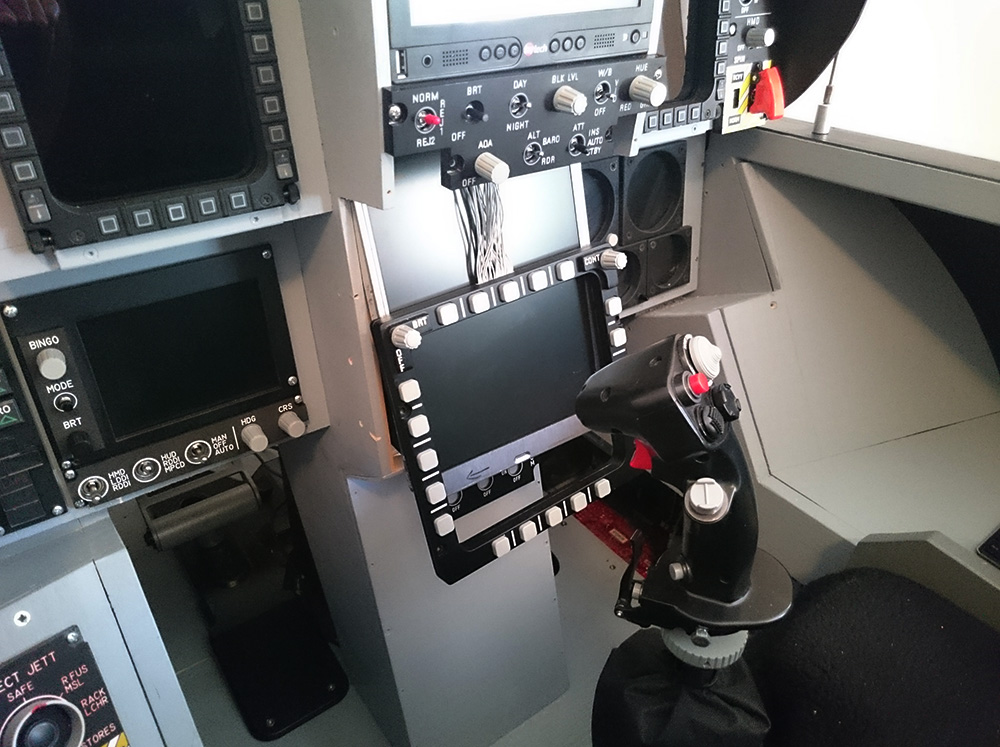 Installing the new MPCD in the pit. Angled the original screen up a bit.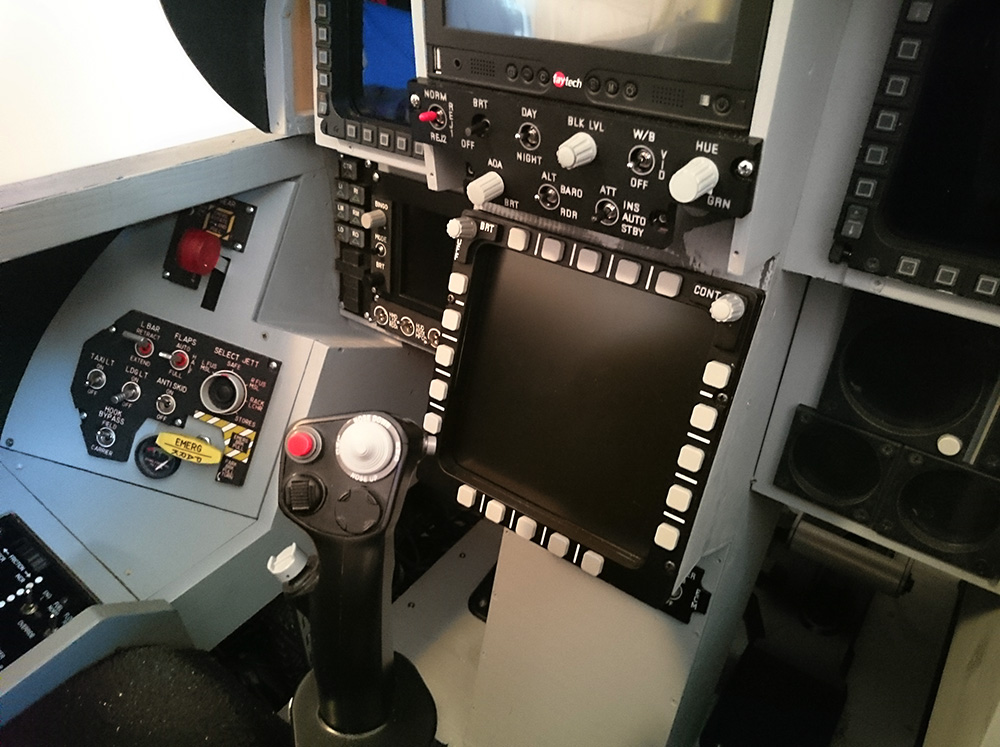 Done!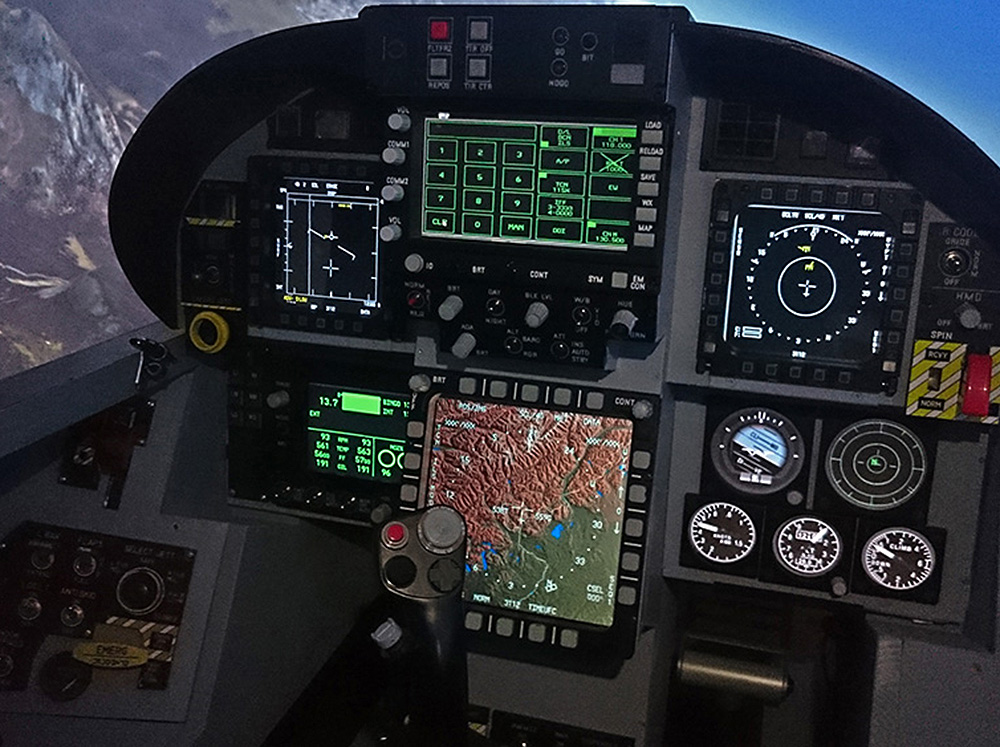 The new MPCD in action :)

Sorry, no posts here yet... go ahead and be the first ;)