MPCD - Multi Purpose Color Display
Working time approx. 20 hrs.
The "MPCD" - Multi Purpose Color Display - is the central display in the F-18 cockpit and is mainly used for navigation. I made it out of white ABS (acrylonitrile butadiene styrene) and fitted-in some push-buttons and potentiometers: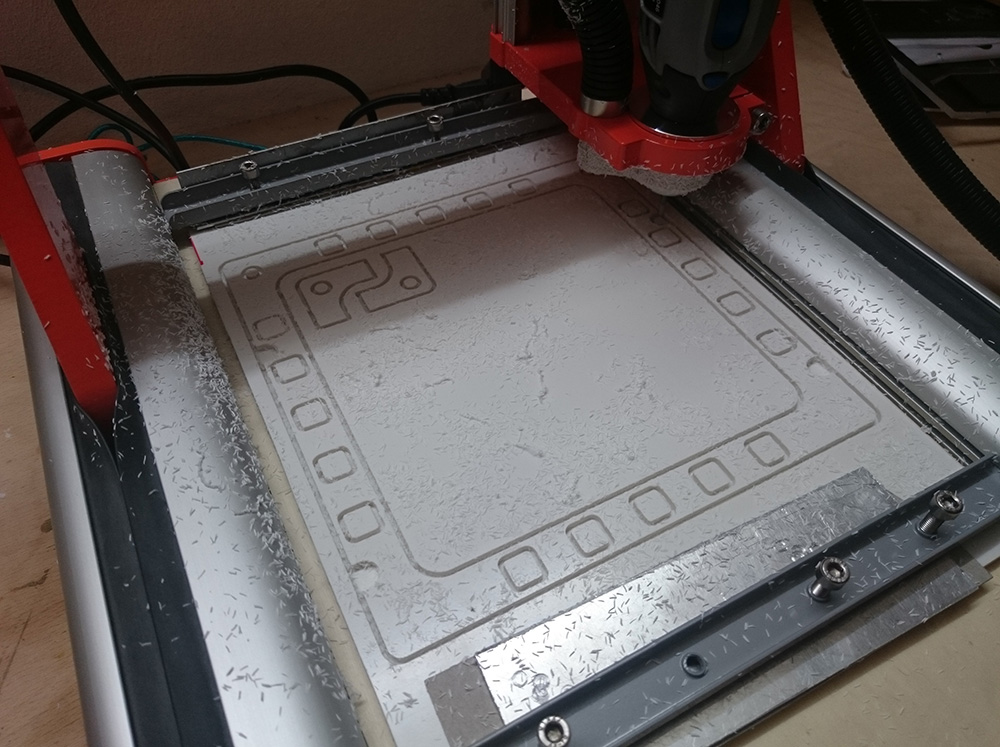 Cutting the first of 3 layers of white ABS.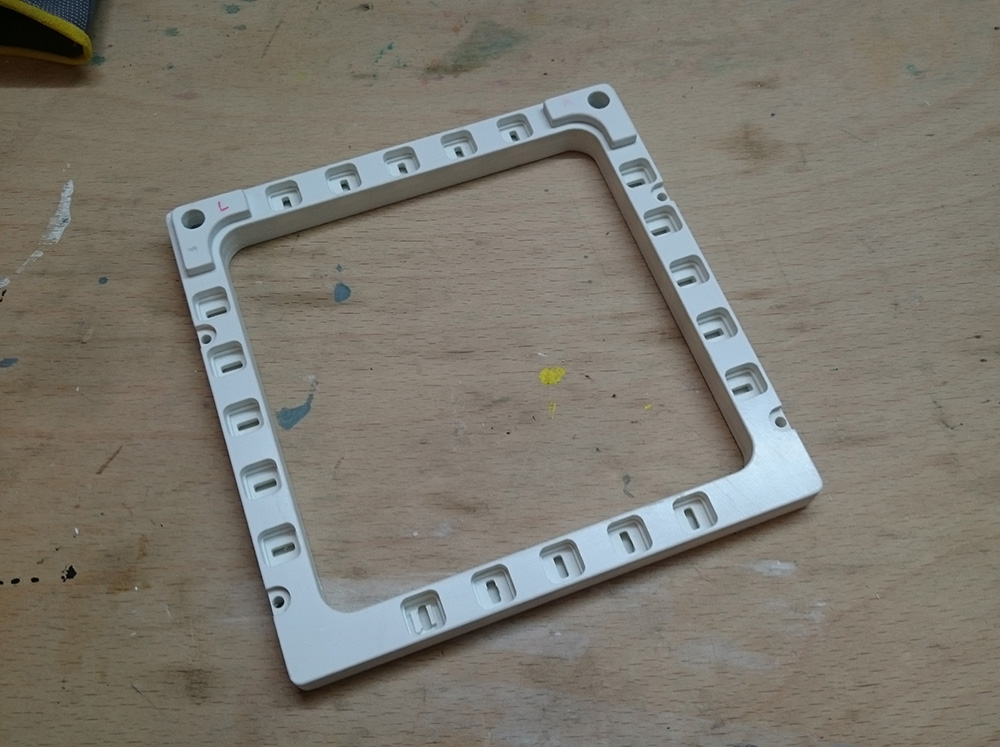 All cnc cutting finished.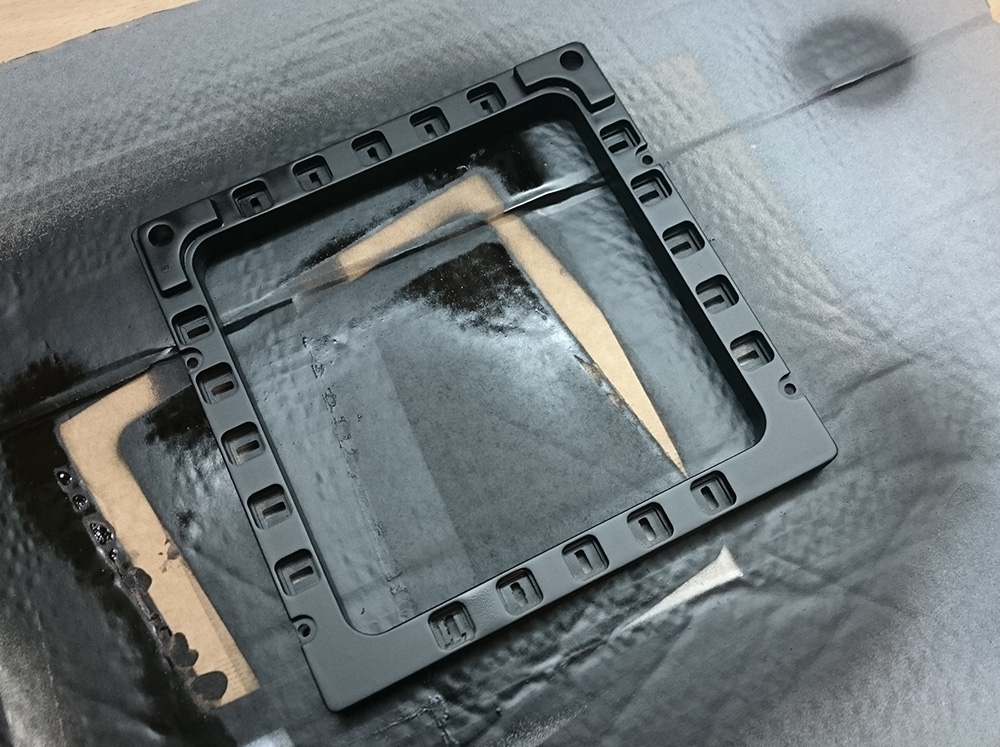 Sprayed with black scratchproof paint.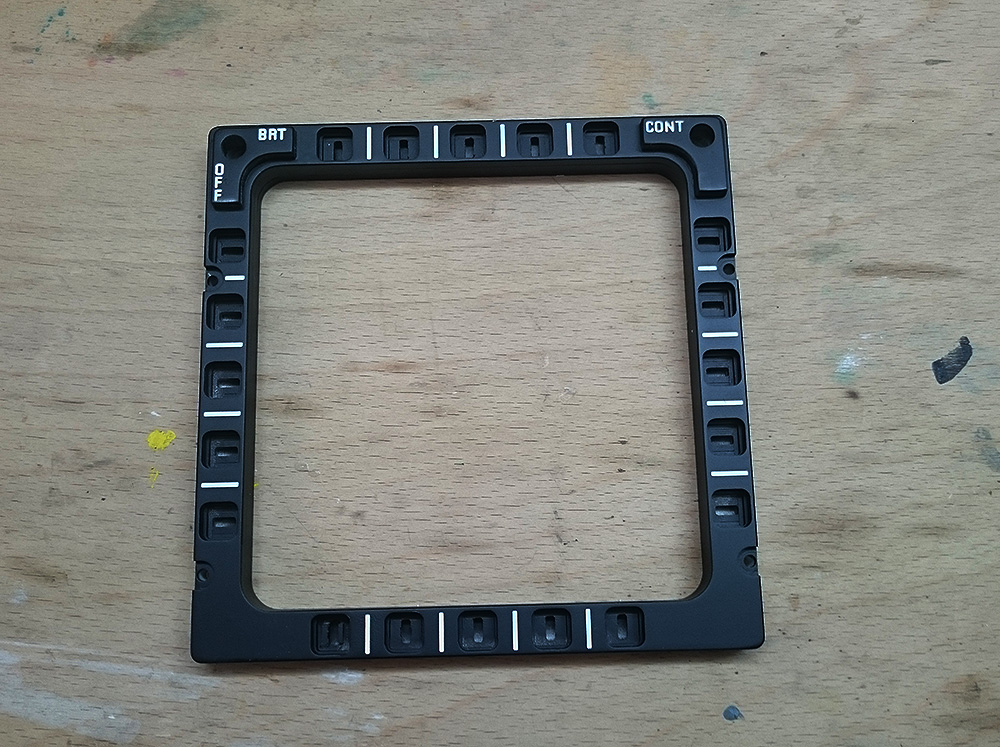 With the labels engraved.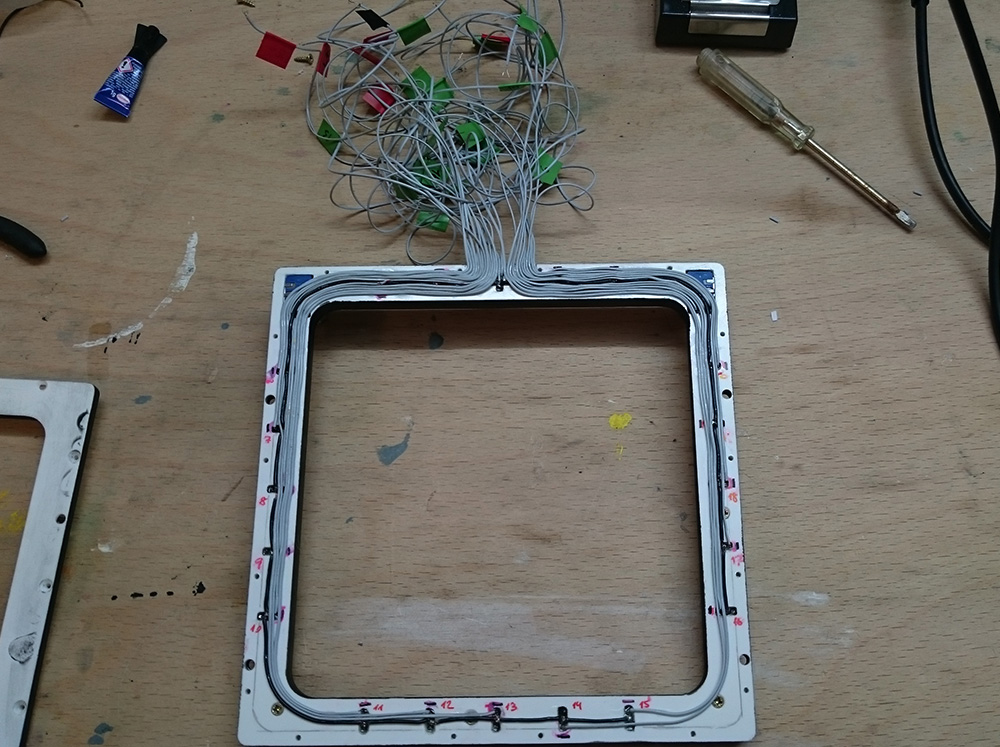 Buttons and potis inserted and wired.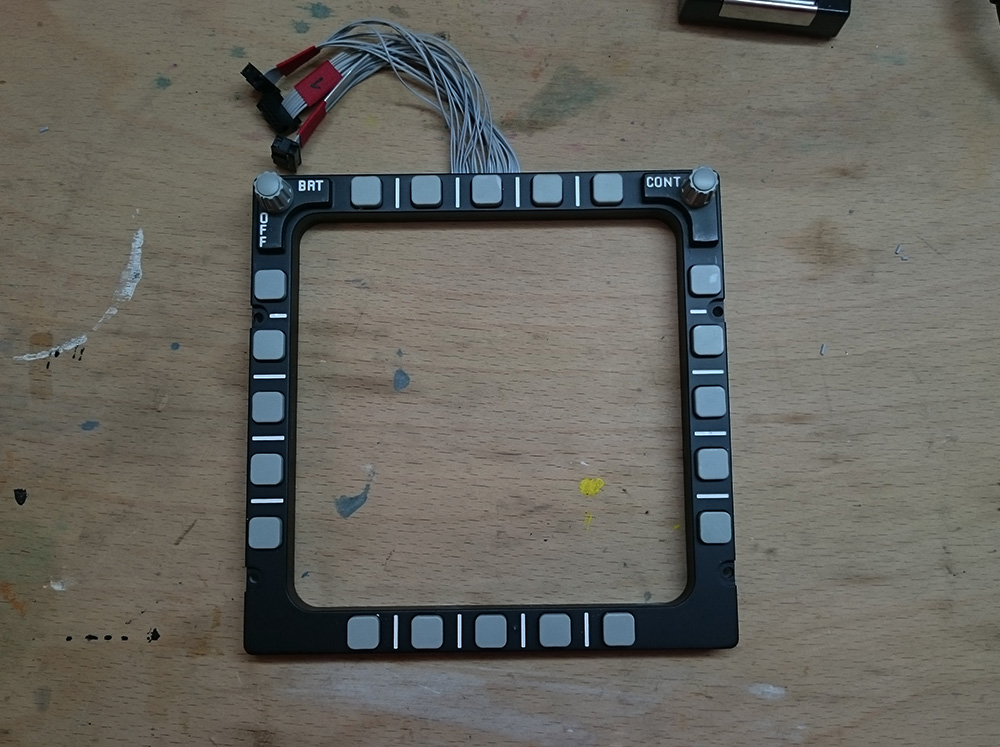 Front view, almost done. Tidied up the cable mess.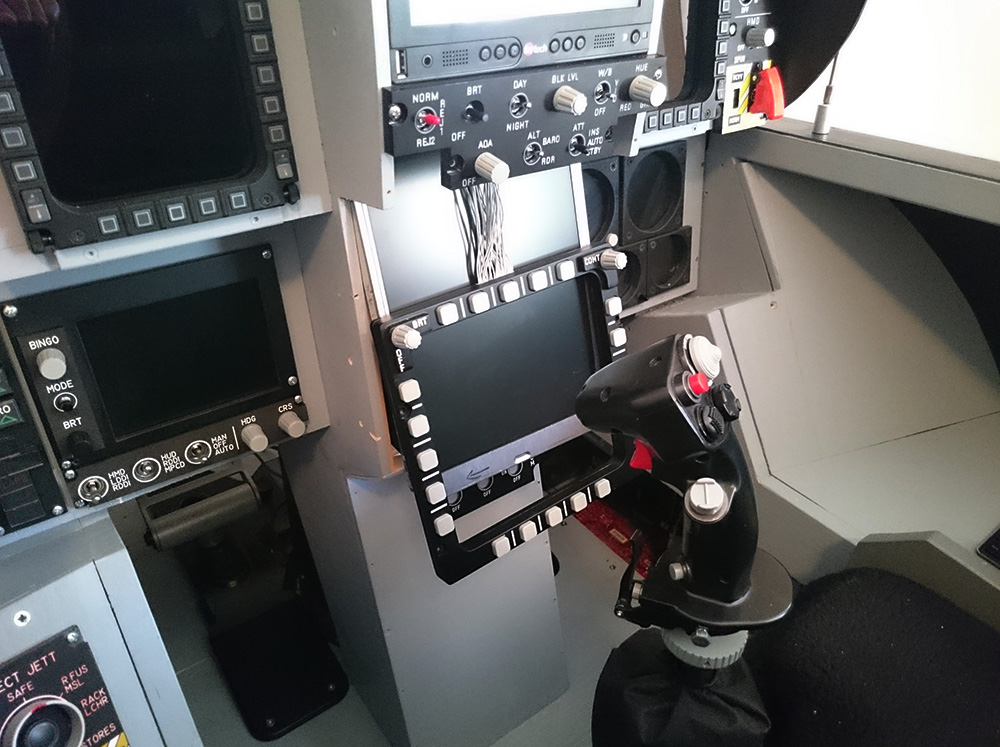 Installing the new MPCD in the pit. Angled the original screen up a bit.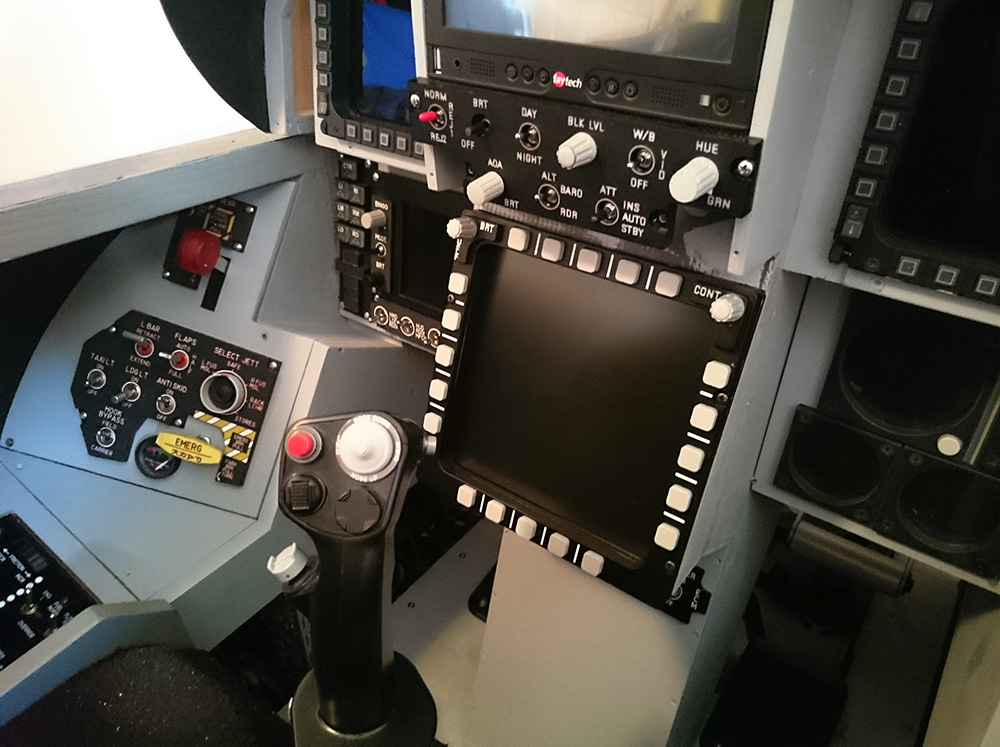 Done!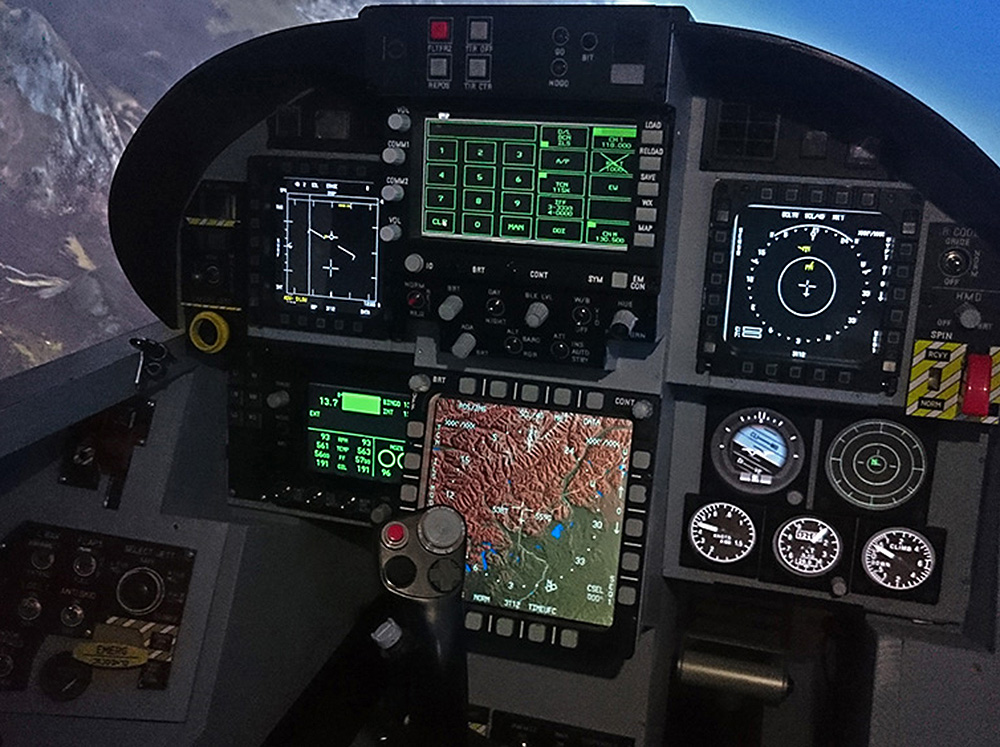 The new MPCD in action :)


josue posted on 09.2.2021 at 21:19
where did you get the LCD displays


Bergison
For the left and right DDIs I use 7" display-sets bought from pollin.de. For The MPCD and the standby instruments I found some used 10" VGA displays on ebay. The UFCD is a 7" touch monitor by faytech.


Larry posted on 17.11.2020 at 17:08
I just found your page and your pit is awesome! I was wondering if you had pictures of how you wired the buttons on the MPCD. It looks so clean and would love to use that myself.

Bergison
Hi Larry, thanks for your kind message! The wiring is shown on the 5th picture on this page. That's the most detailled one I got for the wiring. If you CNC cut the panel like I did, make sure to leave enough space for the wires, there are a lot of them ;)I've included a download for my 2D file made in CorelDraw to download. You may use it as a reference for your build if you wish.



Alessandro posted on 19.9.2020 at 5:33
hello, I asked you in the other section where you had taken the central frame but I have seen now that you built it I think you. Where did you get the cad drawings to make it? ... would you build one to sell it? ...thank you

Bergison
Hi Alessandro,I didn't have a CAD software back then, so I made the drawings in CorelDraw for a 1,6 mm cutting head and exported them in EPS, which can be read by my CNC machine. This is the file, feel free to use it for your own build.
At the moment I don't intend to build stuff for sale, sorry.Best regards, Chris