Simpit structure
Working time approx. 7 days.
The simpit is a wooden construction as closely as possible to the dimensions of the real F/A-18E cockpit. I found some real cockpit pictures, useful dimensions and some very good 3D models on hornetpits.org.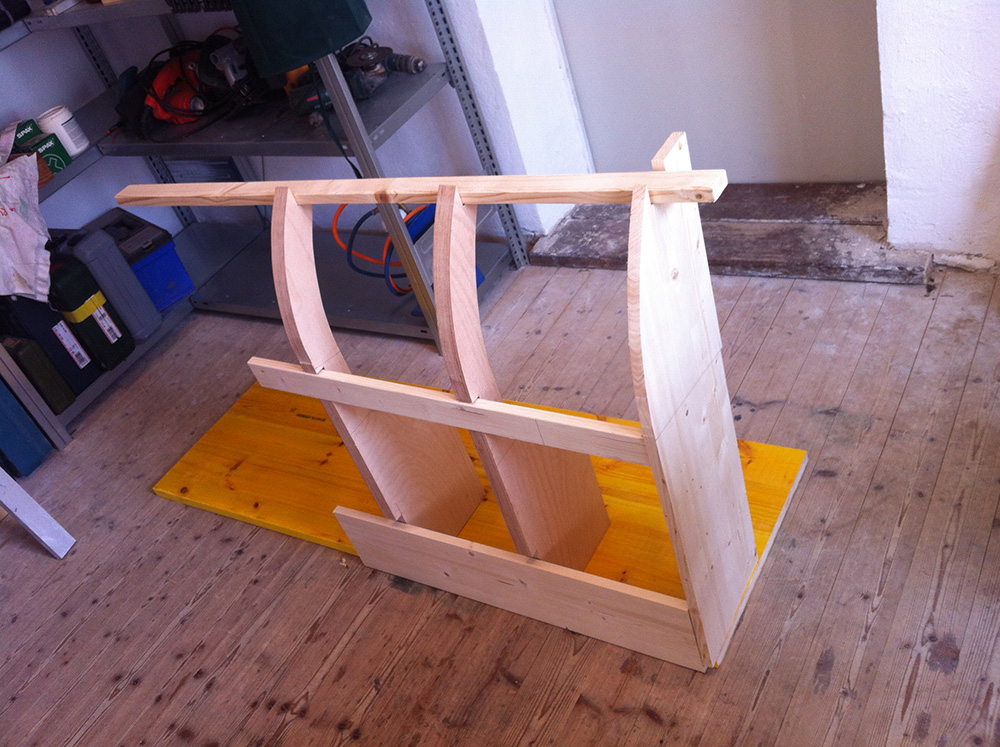 Day 1
(16.3.2015): first cuts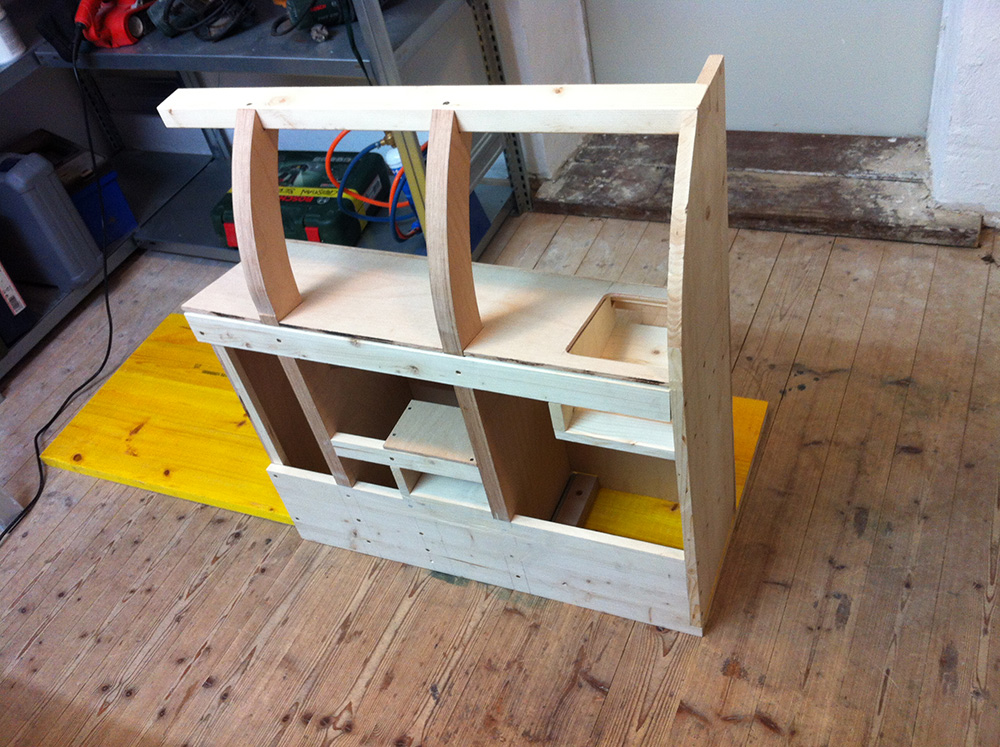 Day 2
: some progress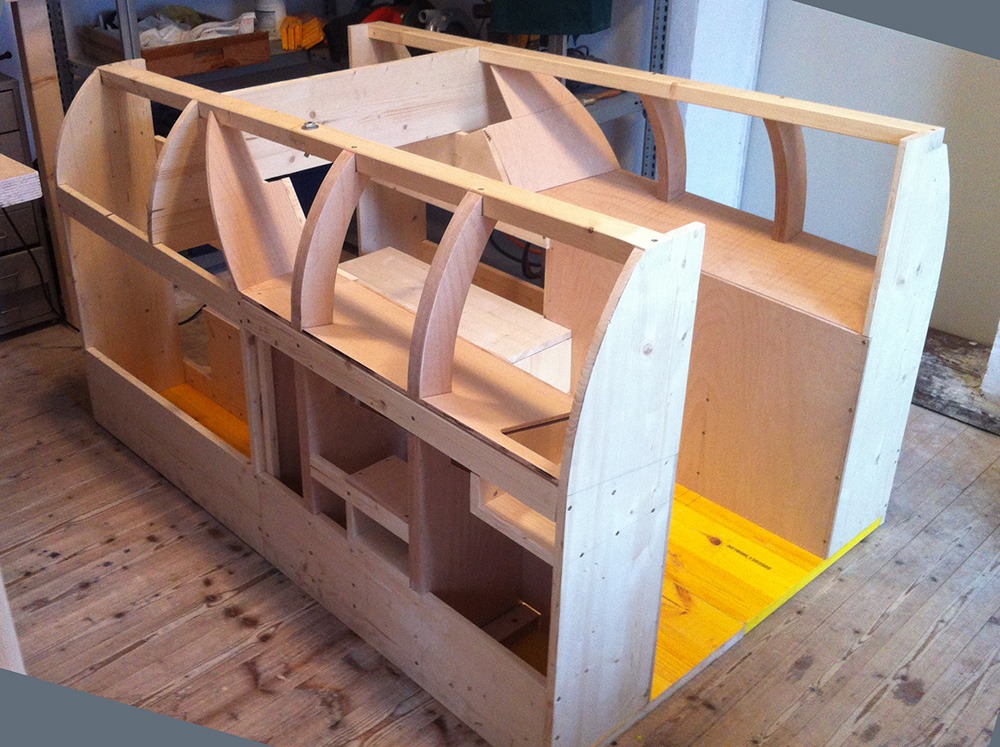 Day 3-4
: simpit framework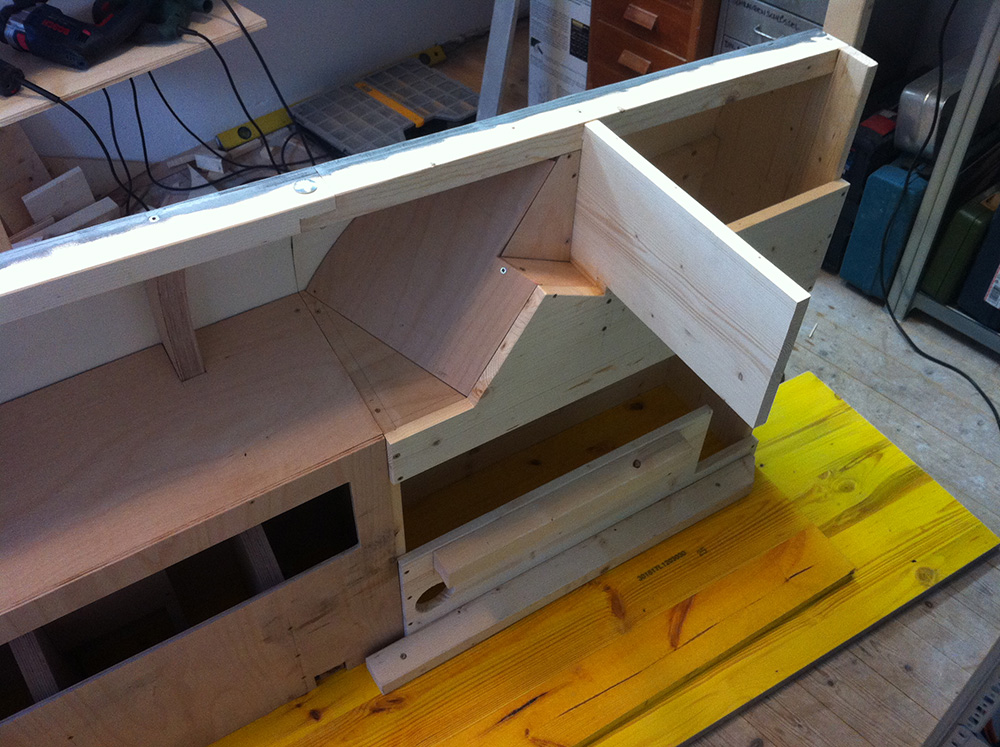 Day 5
: side consoles done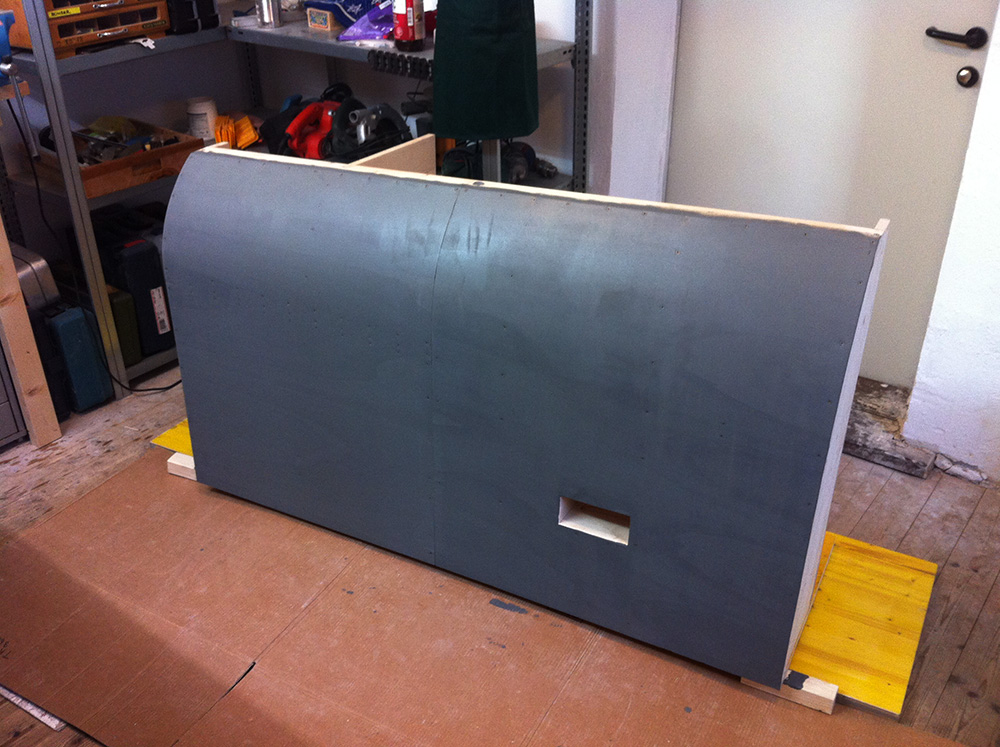 Day 6
: paintjob started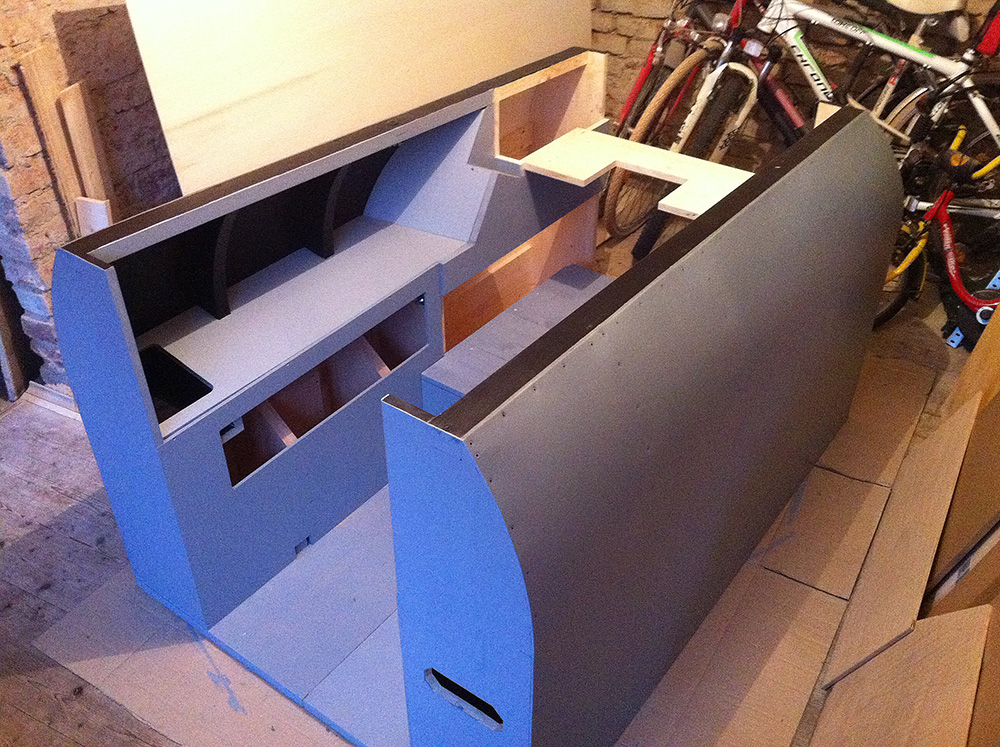 Day 7
: main structure finished


Will posted on 21.1.2020 at 2:22
Hey I realize this might be a stretch for you but is there anyway you could include dimensions for this? I'm trying to build my own F/A-18 Sim but I have nothing to base it off. Thanks!

Bergison
Hi Will,
thanks for your post! Unfortunately, I don't have any plans I could share right now. I used the excellent sketchup models from hornetpits.org (by k-lu) and drew everything by hand from there.

You might also want to take a look at OpenHornet, they develop really great 3D models and other useful instructions.