Busting around in an F-18 Hornet (simulator) sure is a lot of fun, but smaller (and slower) aircraft are not less joyful to fly. Besides, my kids are just getting old enough to learn the art of flight, so I decided to build a simulator for general aviation aircraft for them to learn a bit or two and for me not to unlearn how to fly small airplanes. This new pit is also going to serve as a setup to fly other planes and helicopters in virtual reality (VR).
This simulator is currently a work-in-progress, where I am going to add new items as time permits and new ideas come to my mind.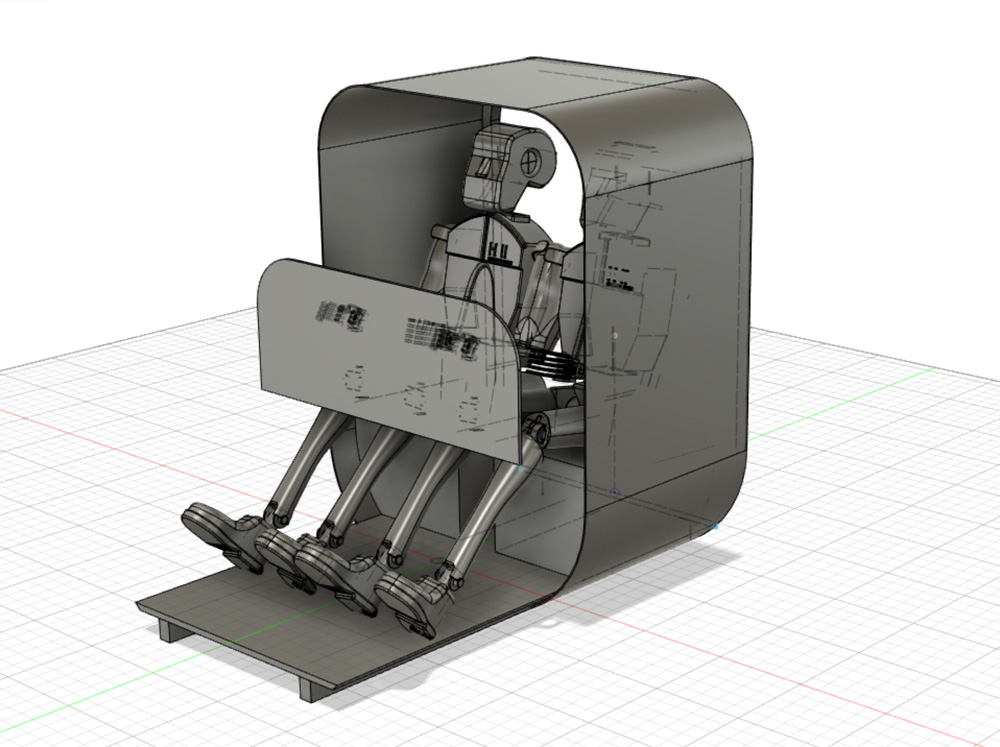 At first, I planned to build a pit with a fully enclosed cabin for better immersion.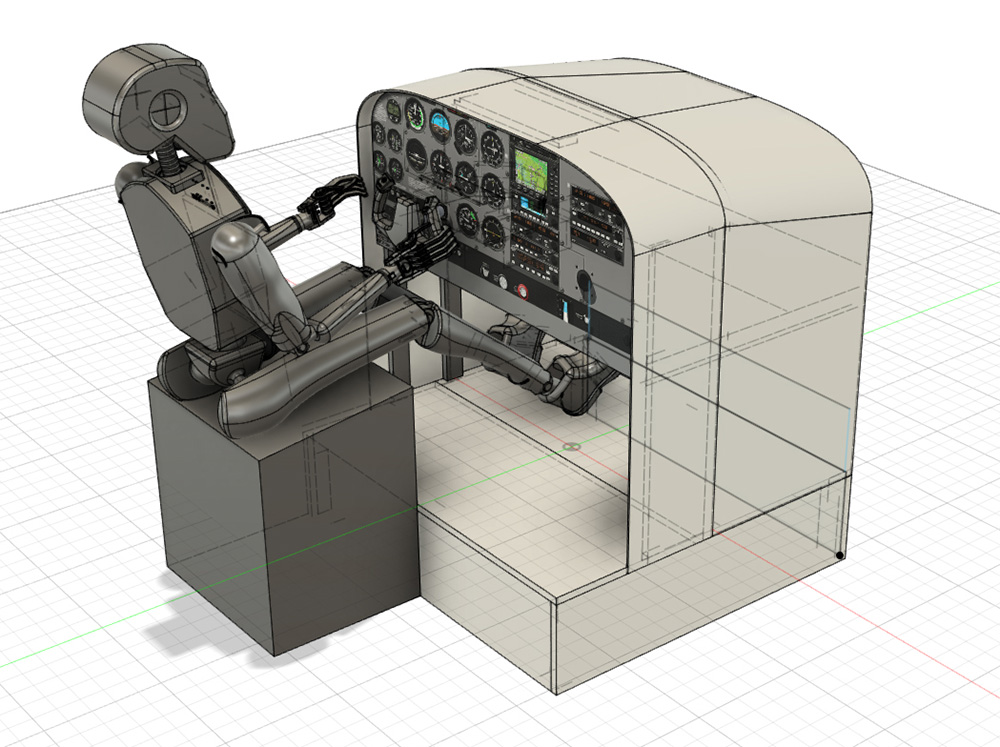 But then changed to a more space-saving design. The base is elevated in order to be used with the Motion-Integrated-GSeat.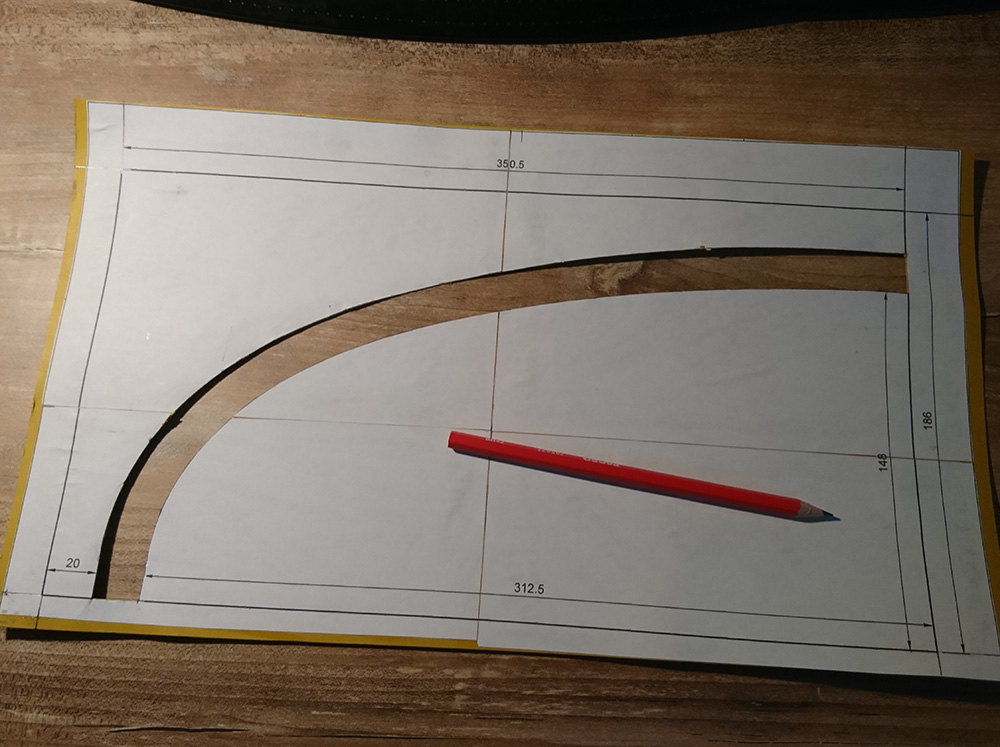 First piece made: a template for the cowling curvature.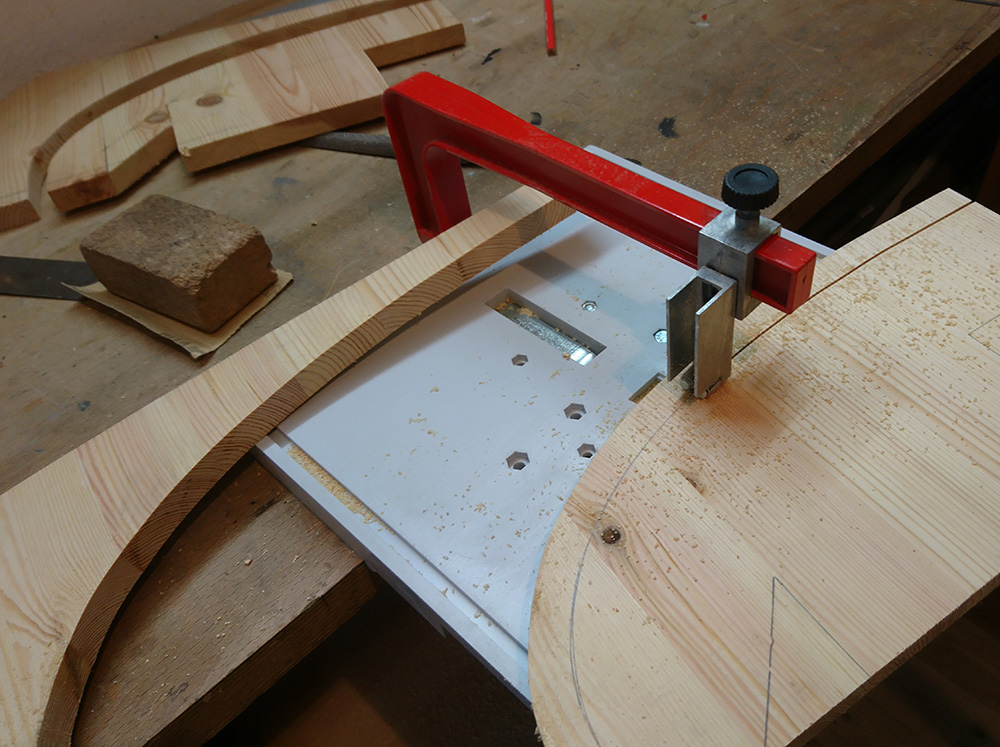 Cutting a mould for the cowling frames.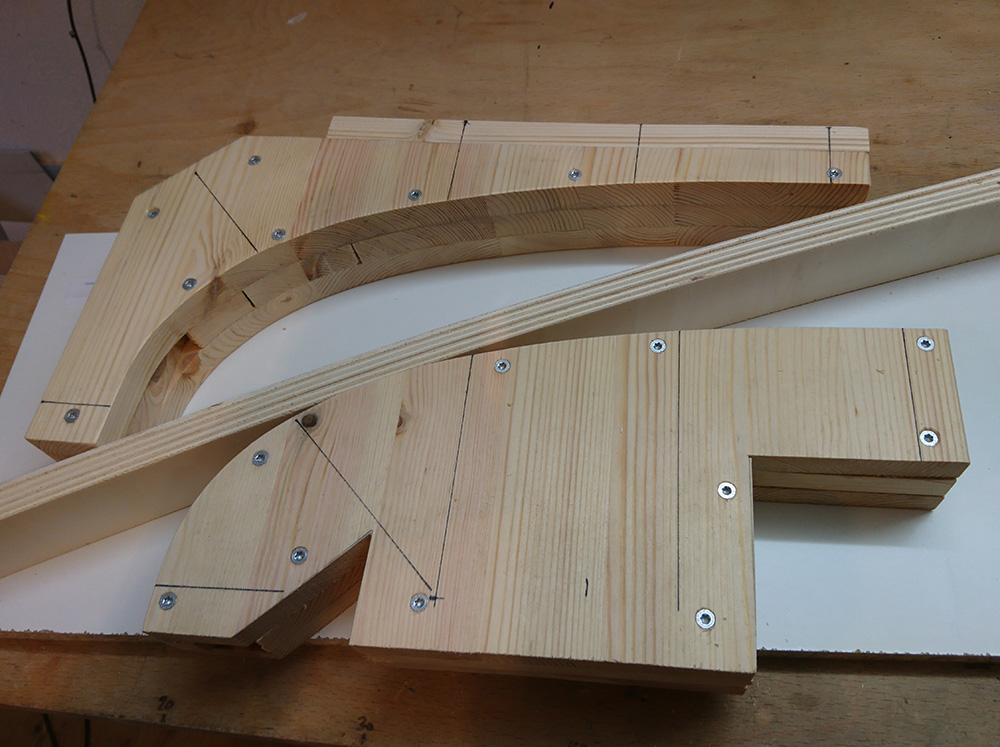 The cowling frames are made out of five layers of 4 mm glue-laminated poplar plywood, because it bends easily.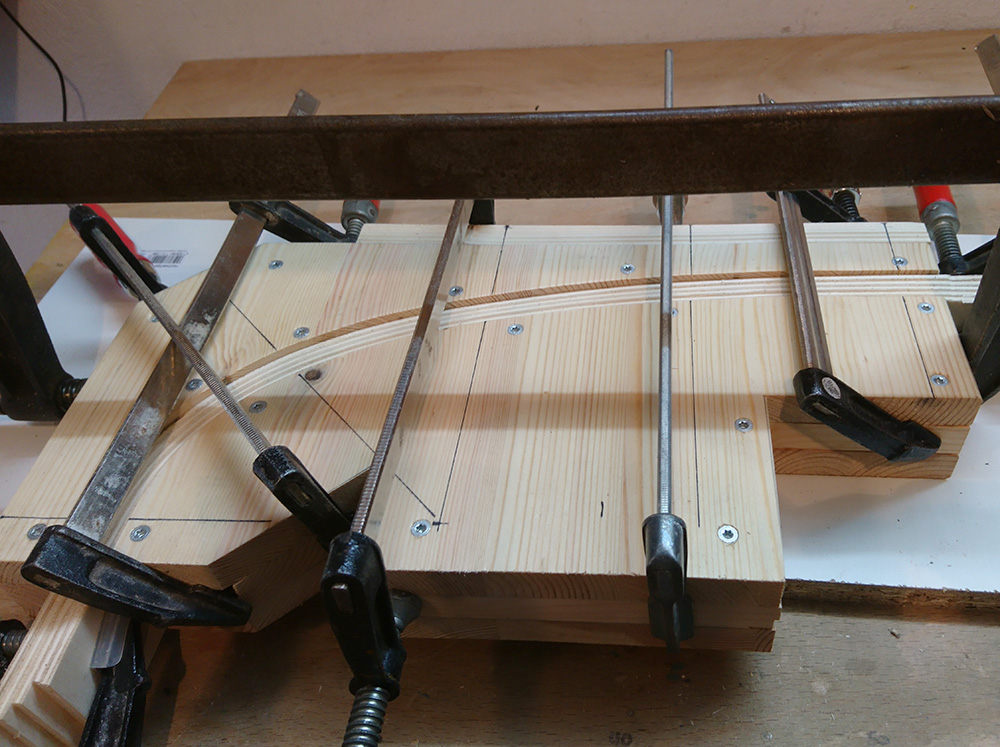 Once the glue has hardened fixed in the moulds...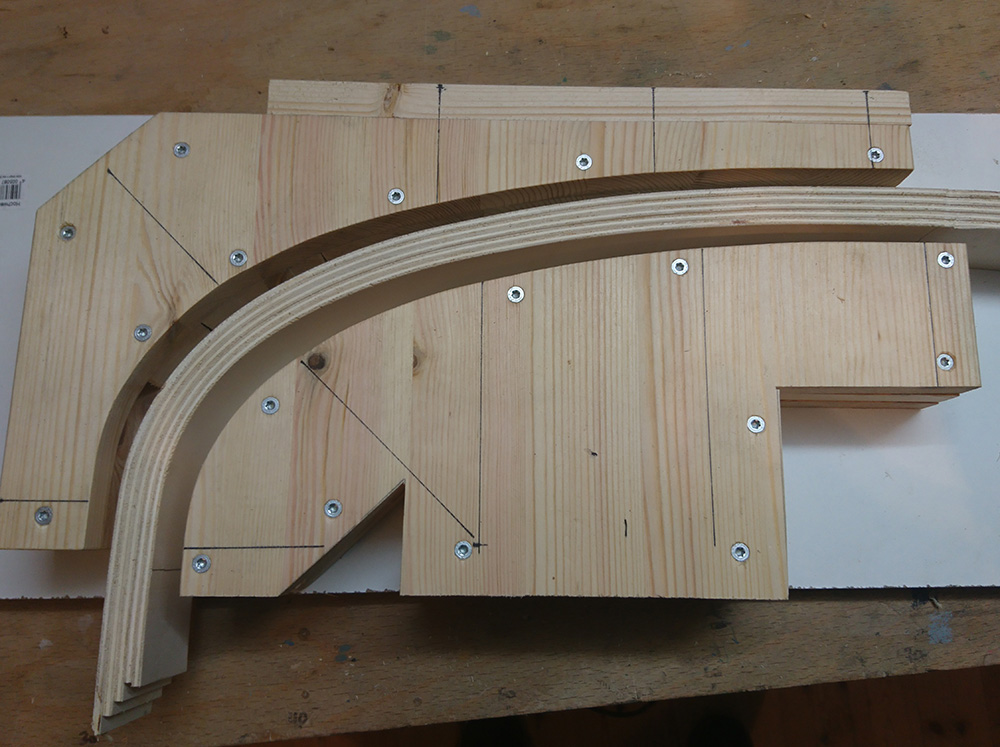 ...the frames perfectly maintain their shape.
Two cowling top-frames finished.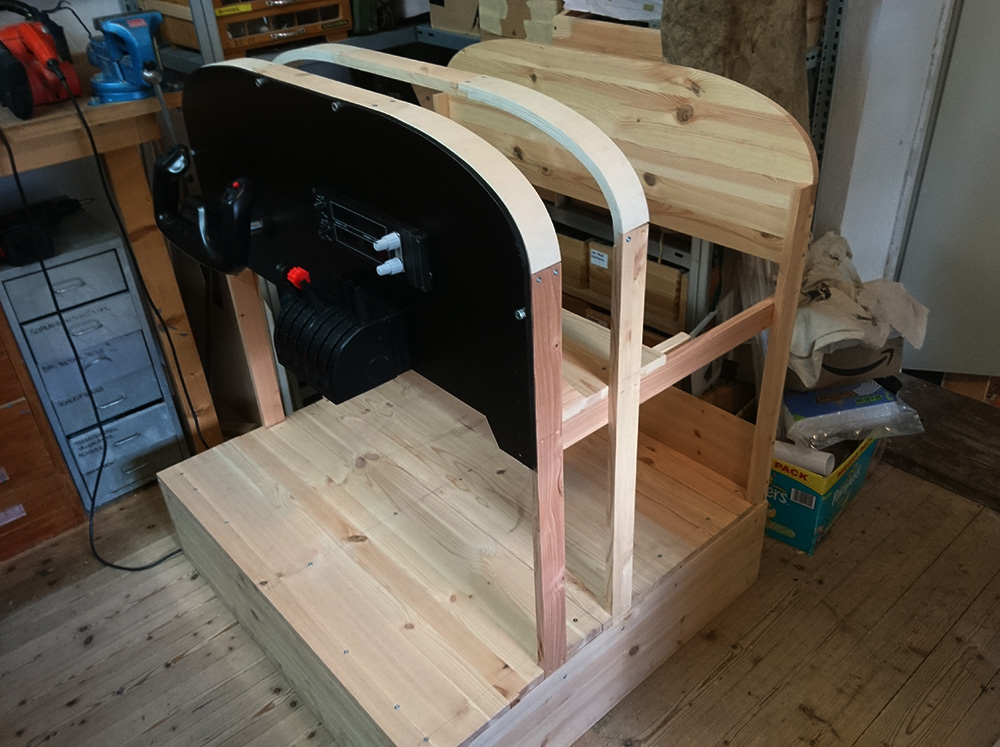 The base, cowling frames and instrument panel plate done.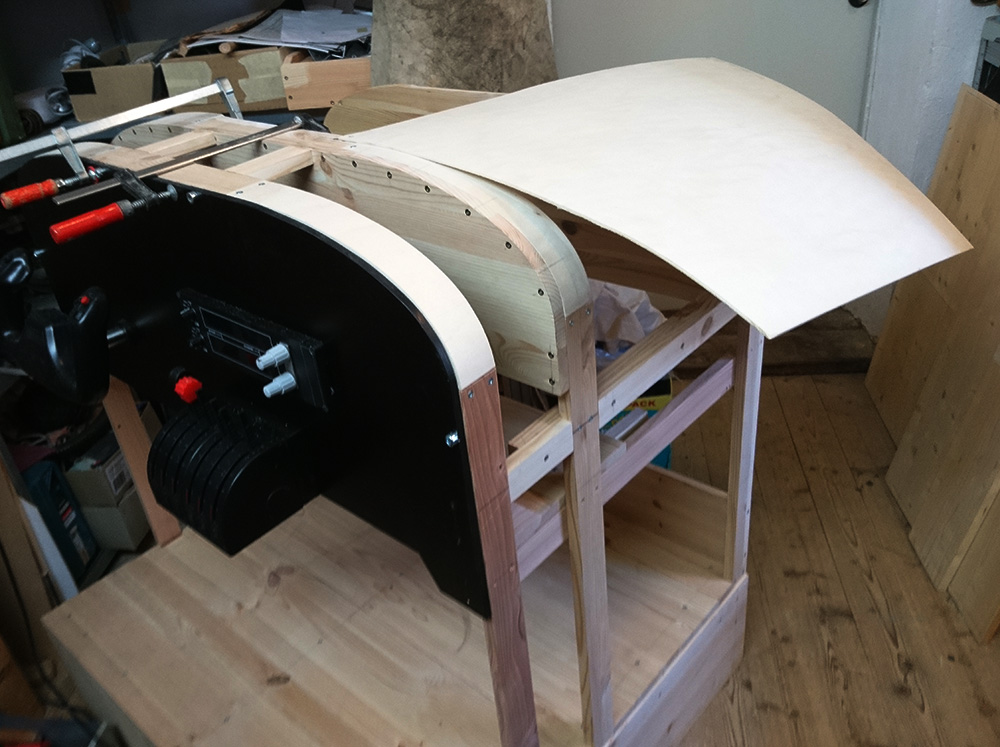 Adding the first cowling panel, also made of 4 mm poplar plywood.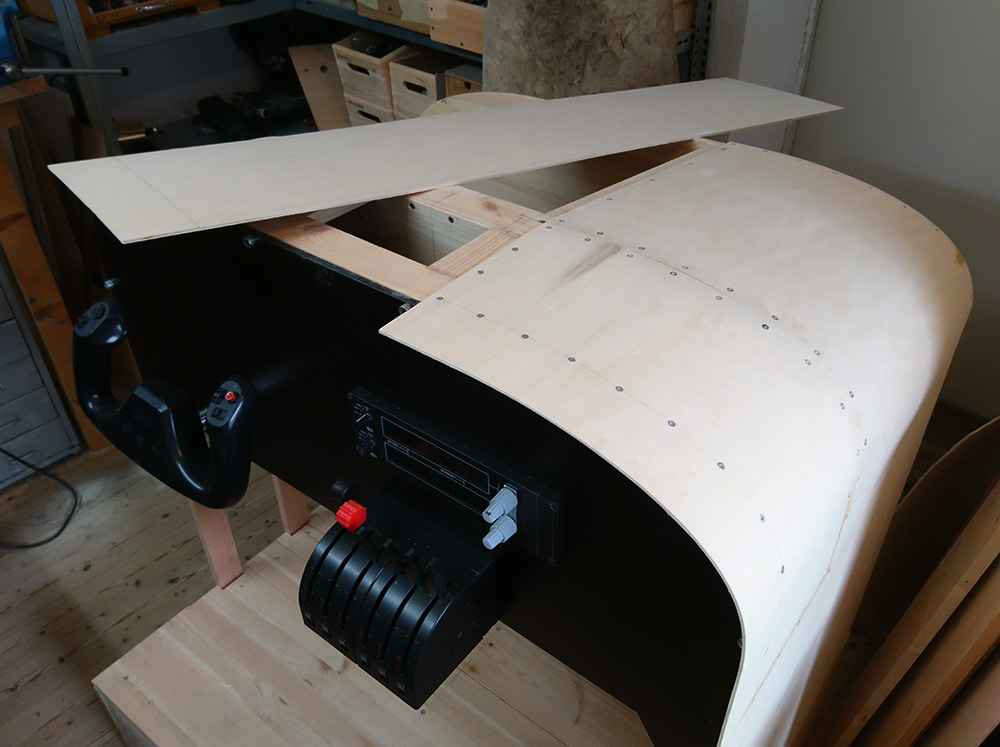 More panels coming.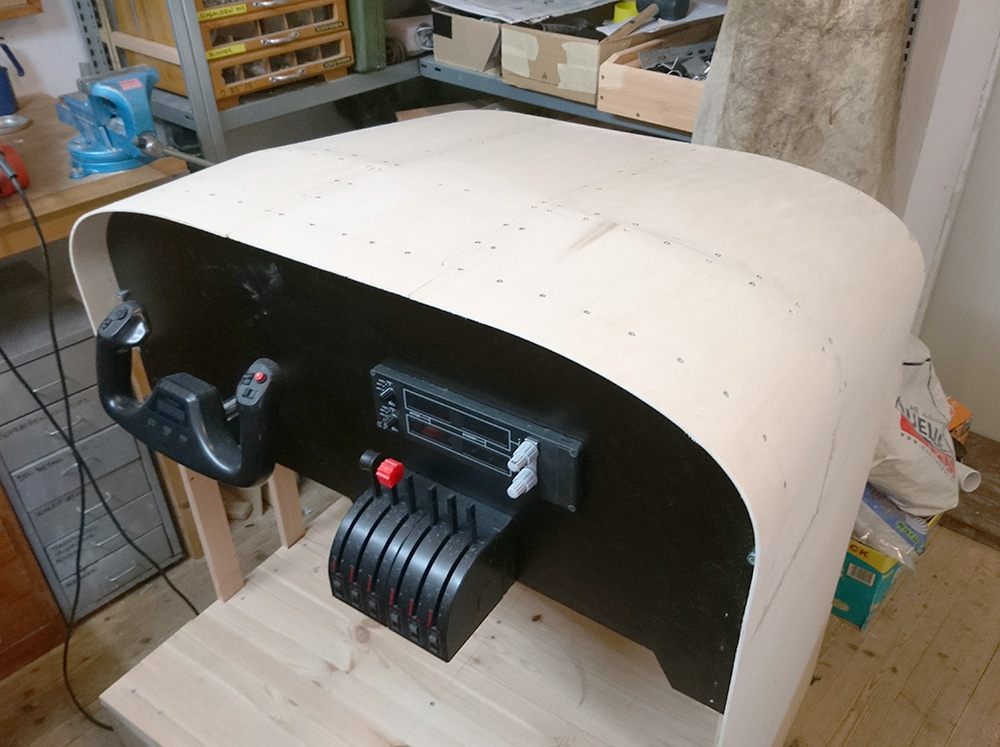 All of the cowlings installed.
Added an additional layer of plywood for the glareshield and started the paint job.
More paint...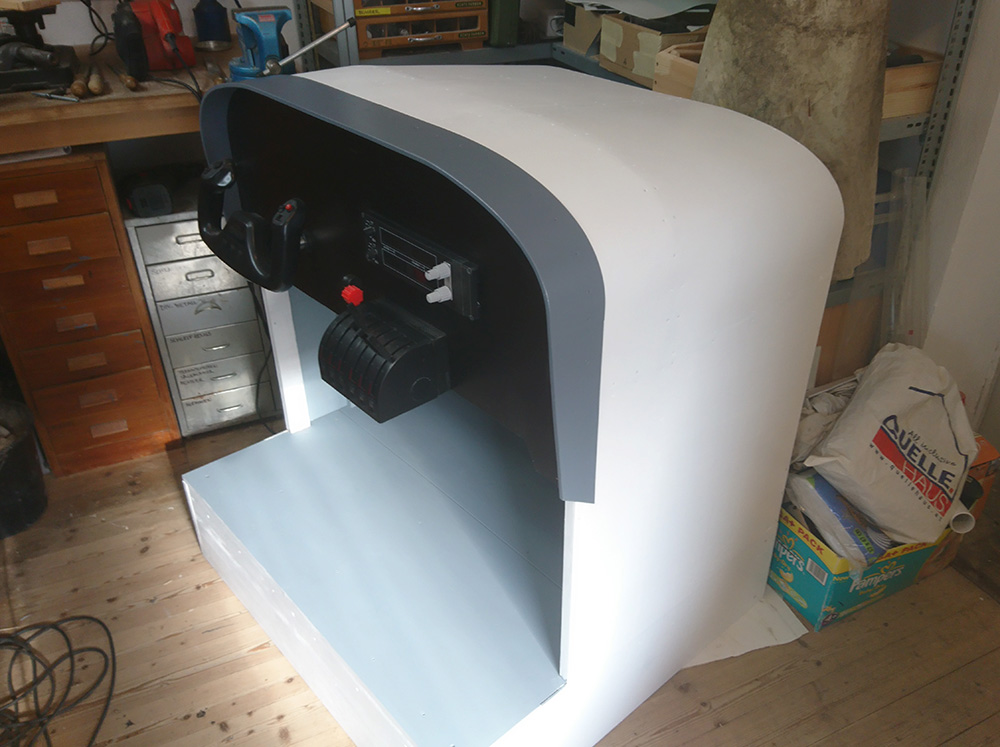 Simpit structure finished! Now the work on the intrument panel can start.
To be continued, stay tuned!

Sorry, no posts here yet... go ahead and be the first ;)