UFCD - Up Front Control Display
Working time approx. 25 hrs.
In the F-18E, the UFCD is the primary interface for viarious navigation and communication settings like the selection of radio frequencies, navaids and autopilot modes.
I built the UFCD bezel with all its buttons, potentiometers and encoders around a Faytech 7" touchscreen monitor.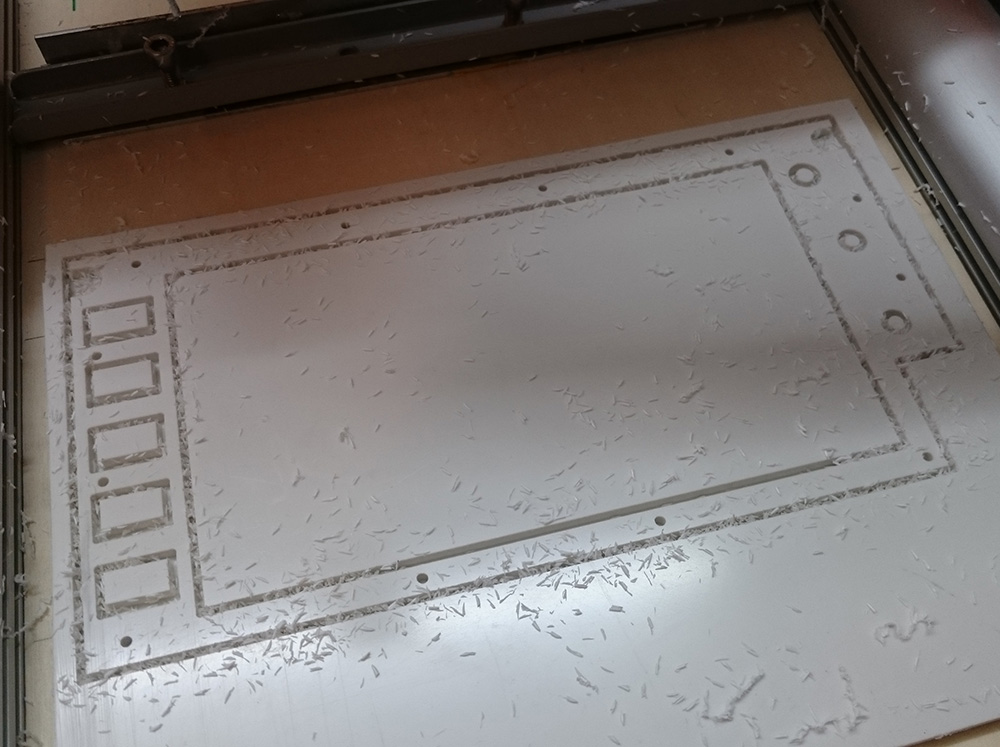 Cutting the first of 4 layers of white ABS.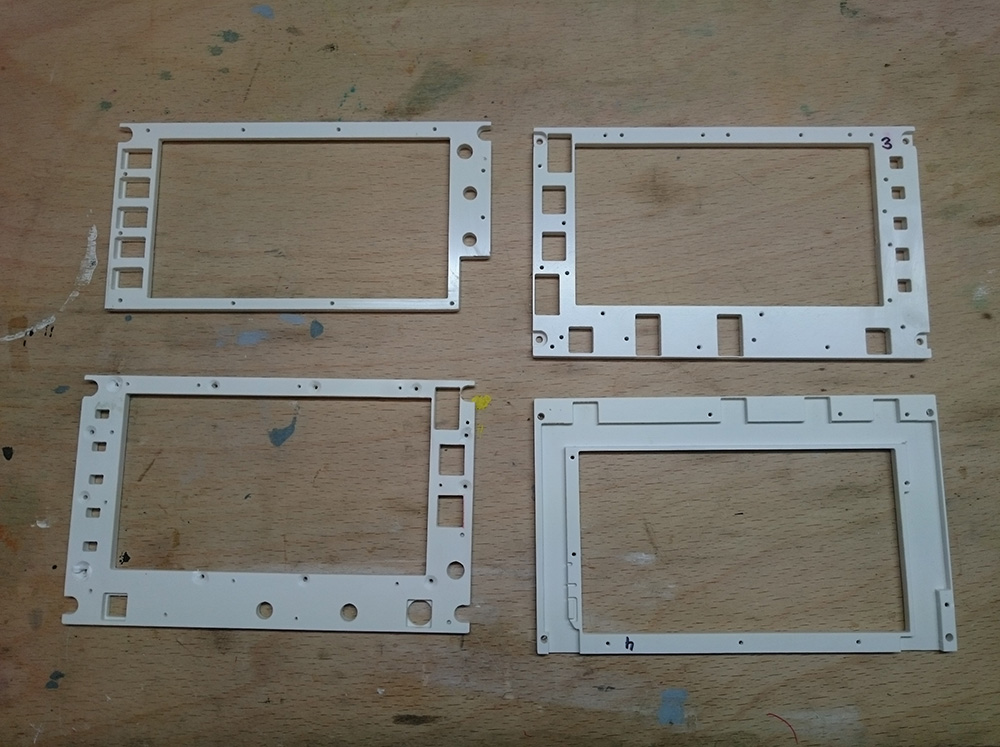 All 4 layers, each 5 mm thick ...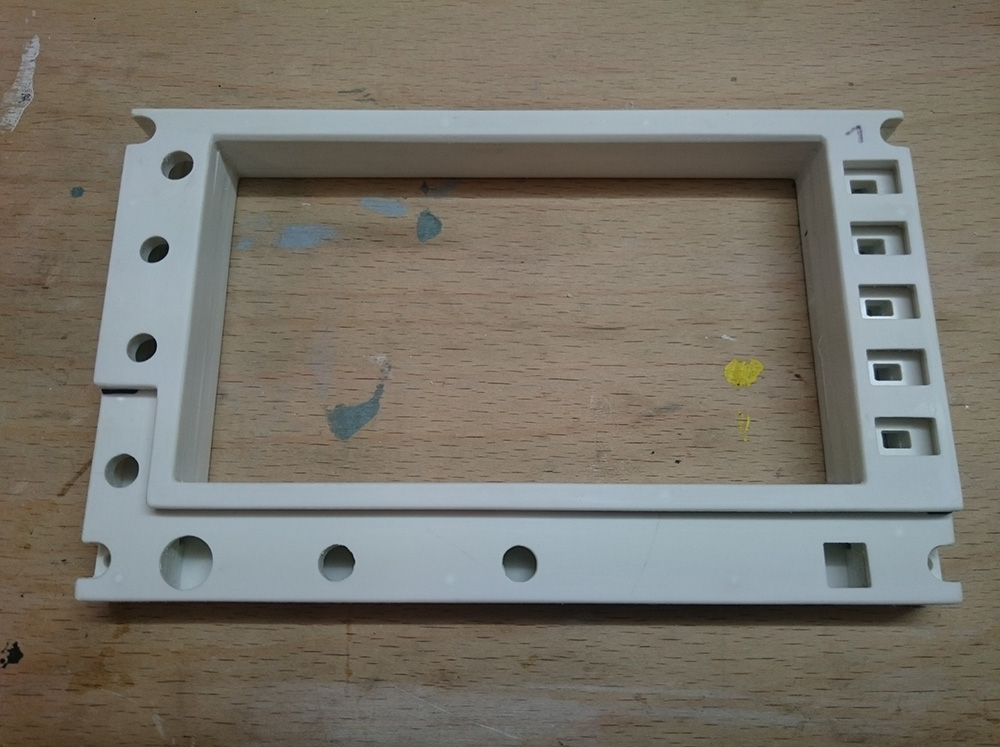 ... put together.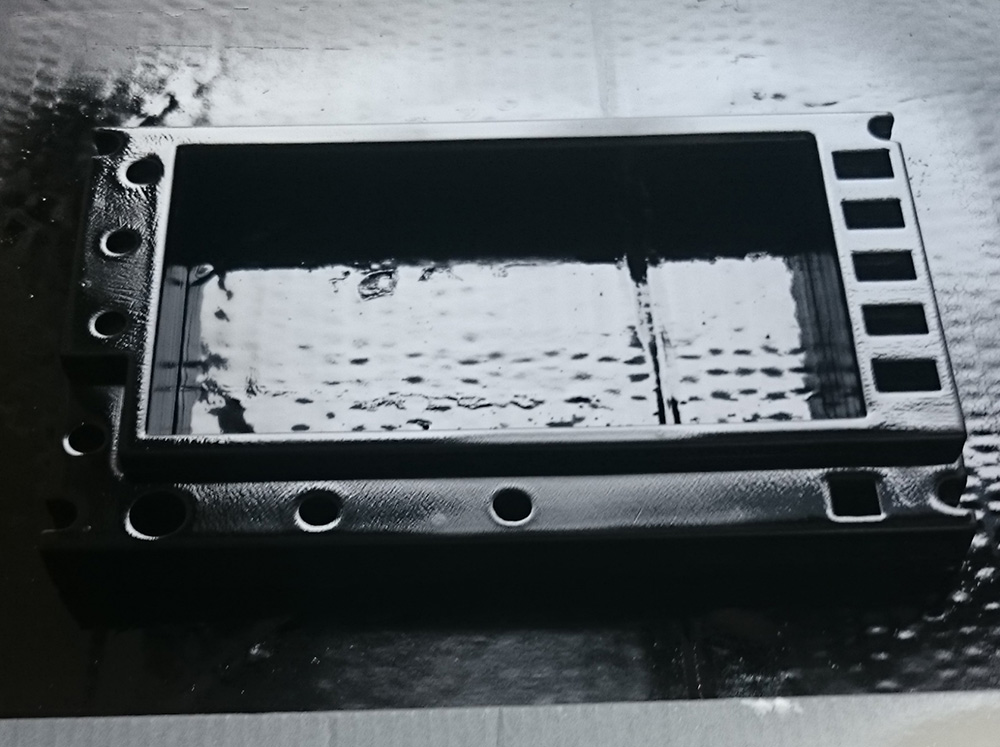 Spayed with scratchproof black paint.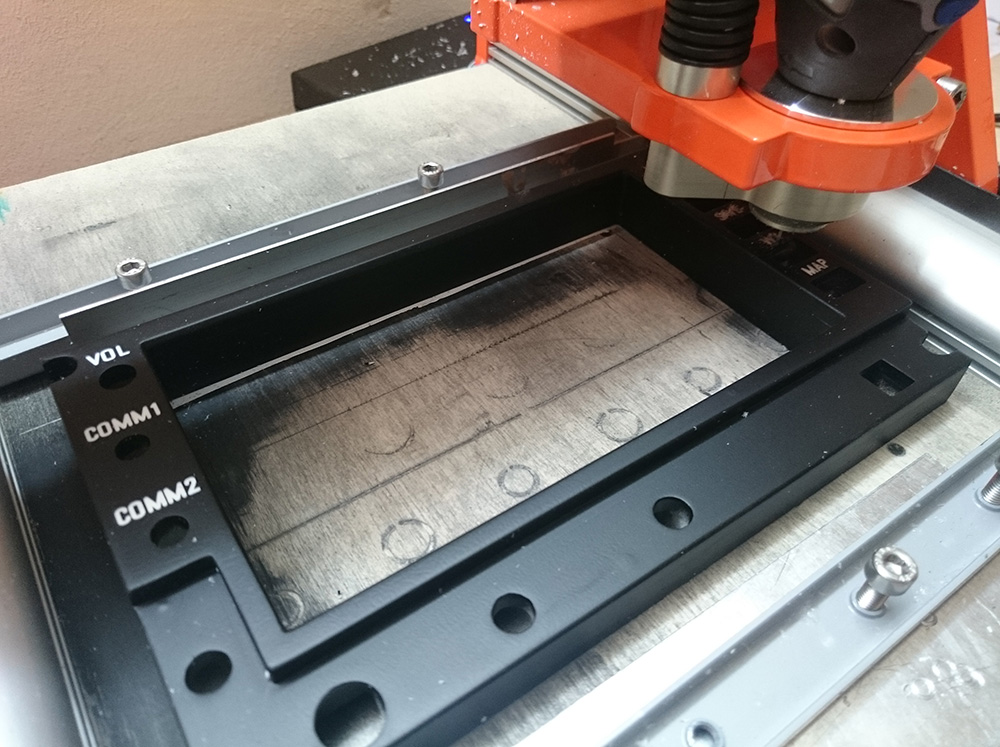 Engraving the labels.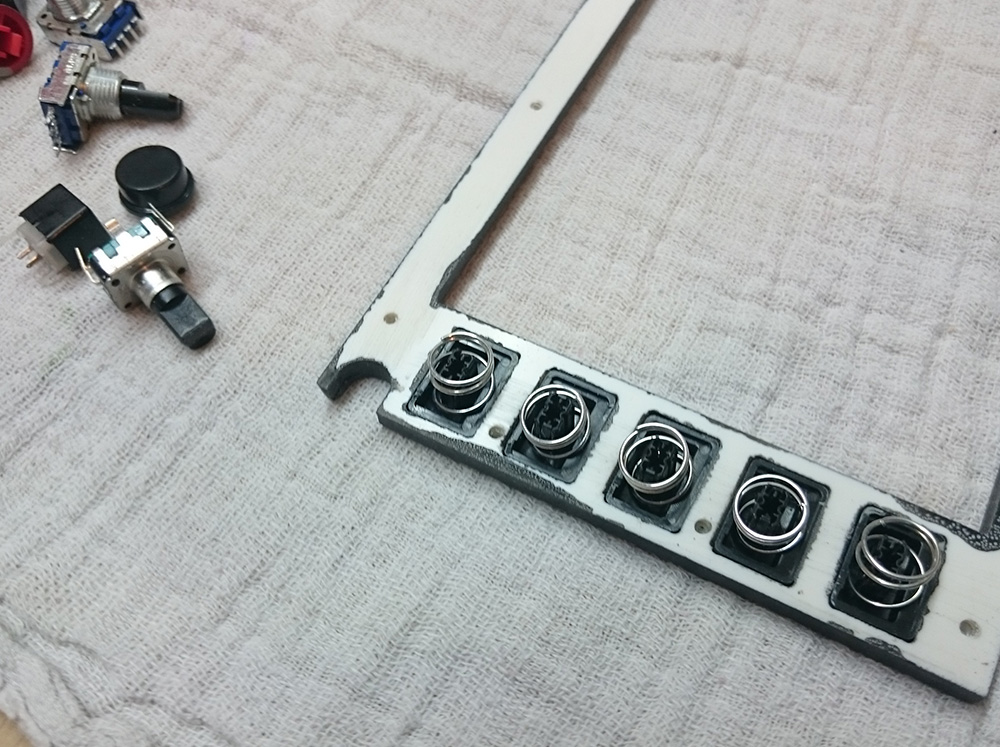 Fitting the buttons.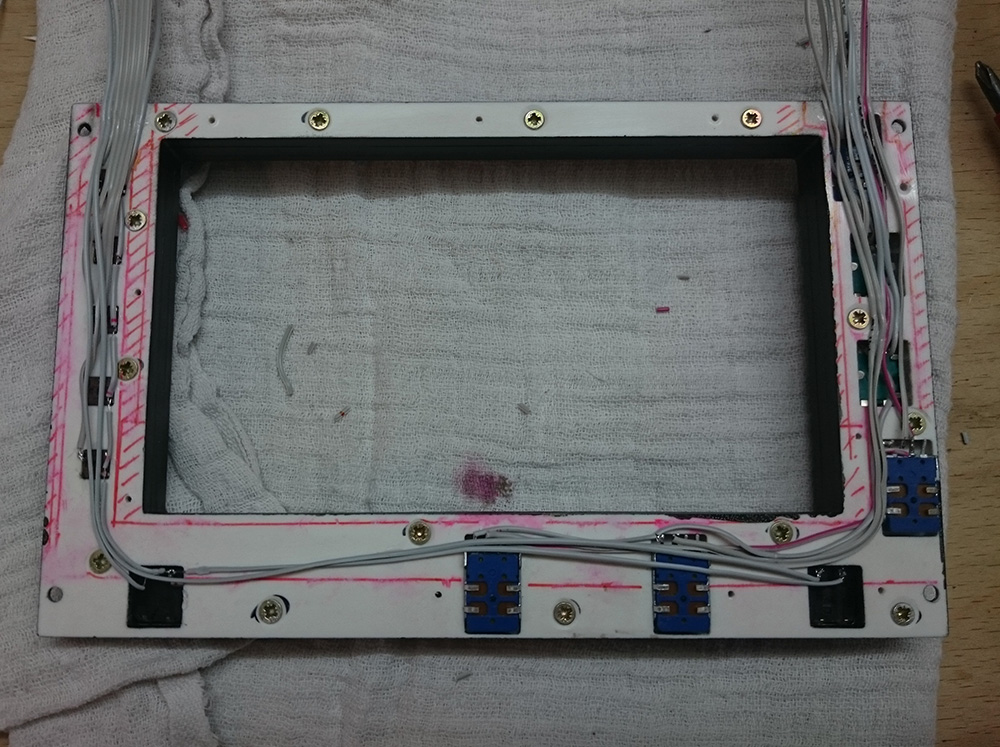 Wiring the buttons and potis.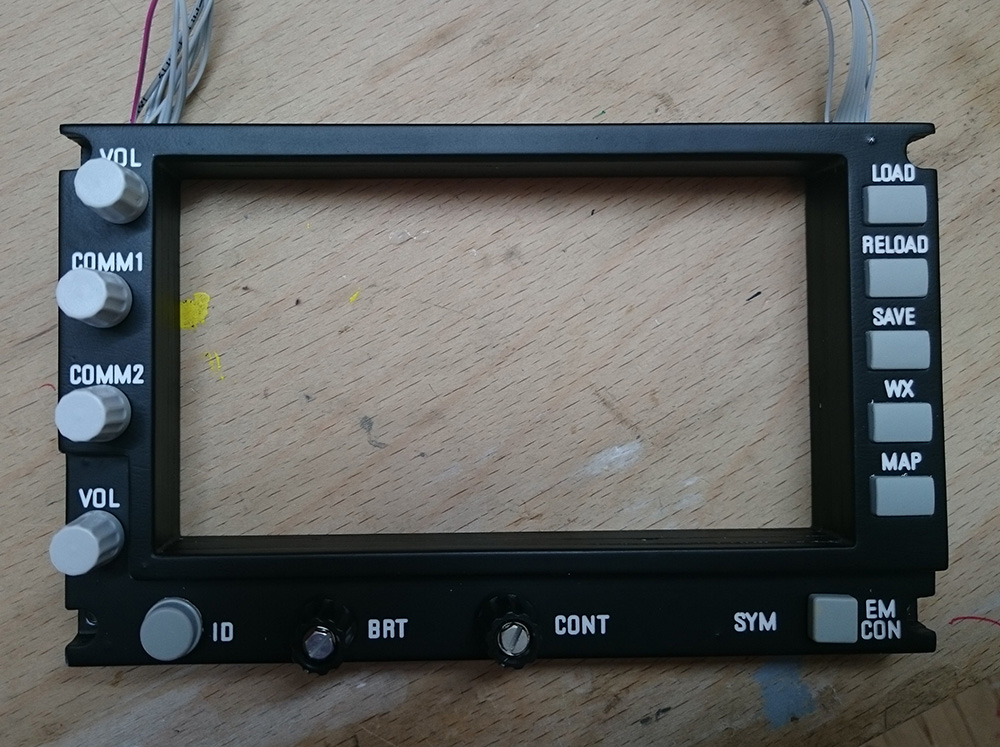 Front view: all done!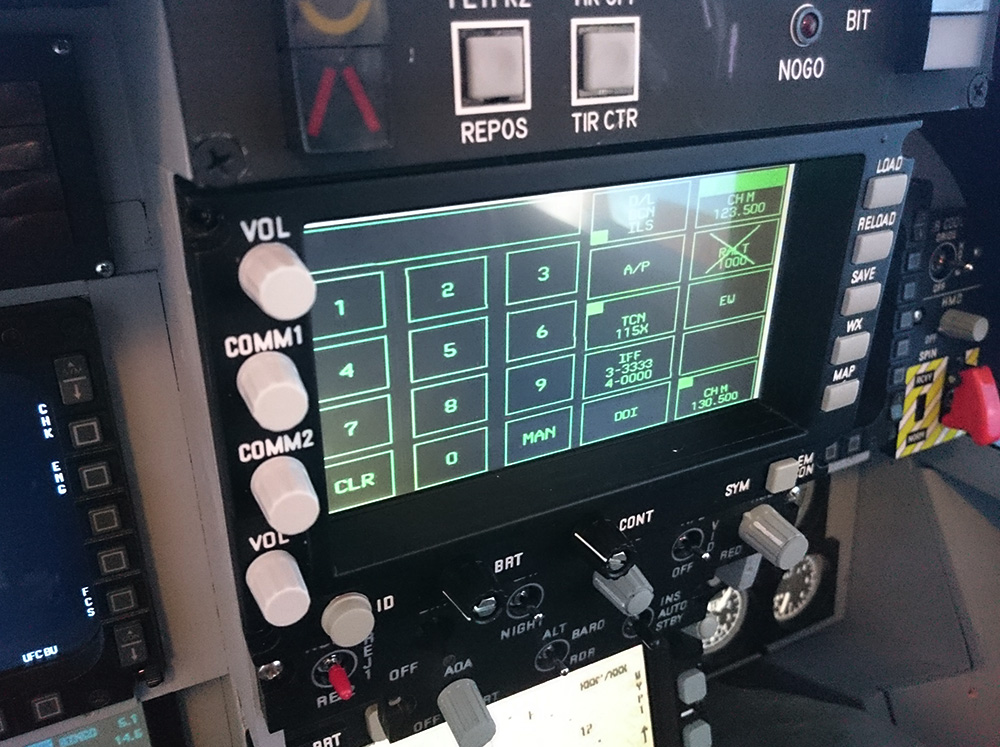 Fitting the UFCD bezel on top of the touchscreen.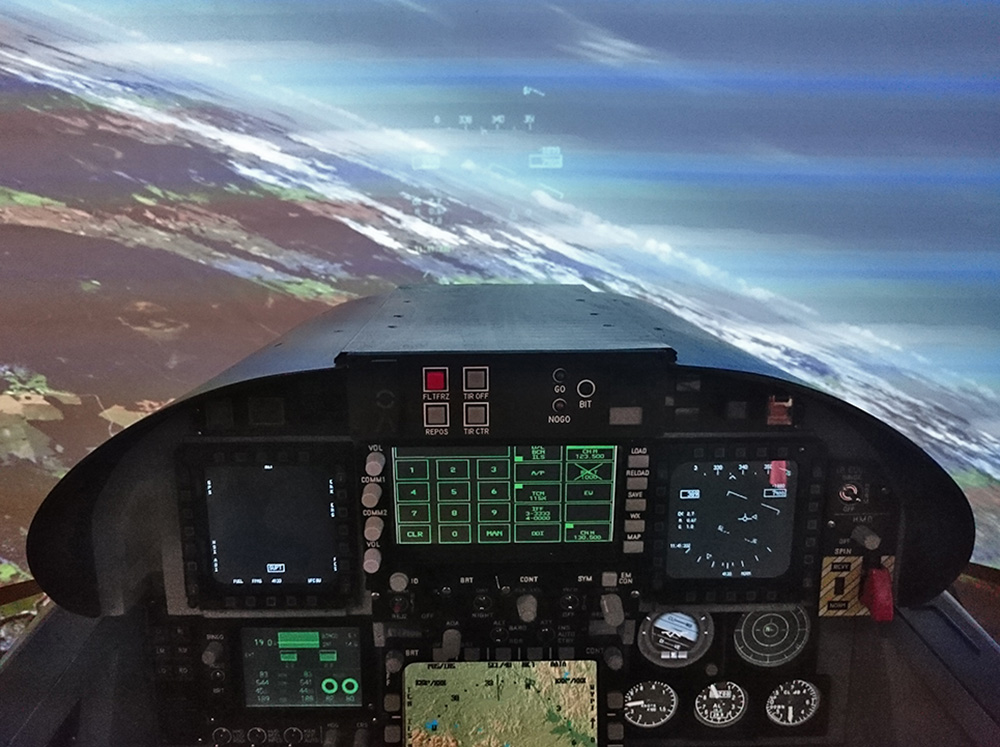 The new UFCD in action!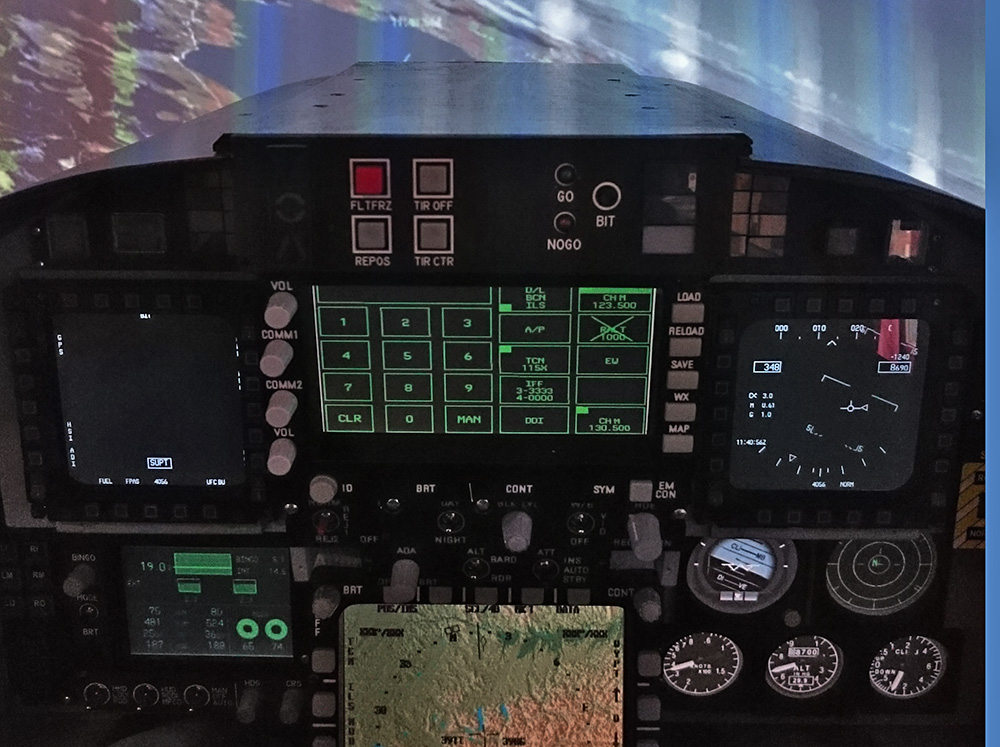 Sorry, no posts here yet... go ahead and be the first ;)